Home
>>
Technology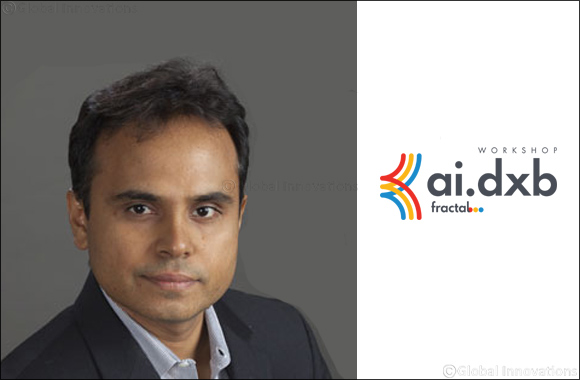 Fractal Analytics to host inaugural ai.dxb workshop in Dubai to help organizations realize the value of artificial intelligence
ai.dxb workshop in Dubai is a platform to show how organizations can solve problems at scale by bringing Artificial Intelligence (AI), Engineering and Design together.
Attendees from a wide-range of industries will learn how to unlock and accelerate business opportunities through AI
Dubai, United Arab Emirates October 24, 2018 — Fractal Analytics, (www.fractalanalytics.com), a global leader in AI solutions that power human decision-making in Fortune 500 companies, today announced the launch of ai.dxb workshop in Dubai, a brand-new workshop focusing on how Fortune 500 businesses can better leverage artificial intelligence for their organizations. The half-day event, which includes a number of sessions and panel discussions will take place on October 23 at Grosvenor house.
Fractal Analytics' ai.dxb is the only industry event of its kind, designed to help Fortune 500 attendees from a wide-range of industries – CPG, financial services, healthcare, insurance, telecom, hospitality and retail – learn how to practically implement artificial intelligence for their business. Martin Lindstrom, change agent, brand futurist and best-selling author will be the keynote speaker. Lindstorm will speak on few concrete cases to identify small data, frame this data and prepare them for AI & big data applications.
"Dubai's Ministry of Data is poised to turn the city into one of the most technologically advanced in the world. UAE's Artificial Intelligence strategy is set to create a highly productive innovative environment by investing in advanced technologies and AI tools that will be implemented in all fields of work. It is essential for the Fortune 500 companies to understand the power of data and aim to make the UAE place first in the world in the field of AI as well as create a new vital market with high economic value," said Srikanth Velamakanni, AI evangelist, Co-founder, Group Chief Executive & Executive Vice-Chairman, Fractal Analytics, "By the end of our first-ever ai.dxb conference, attendees will be equipped with both an exciting vision for the future of AI in business and, even more importantly, a solid understanding of how AI, engineering and design can be brought together to scale problem solving within their organizations."
On the attendees list are the senior executives from leading organizations in UAE, research and advisory organizations - Gartner and Forrester and other leading media houses.
Since 2000, Fractal Analytics has been a leading provider of AI and analytics solutions for the world's largest companies, powering human decision-making across the globe. Fractal has more than 1,200 employees in 16 global offices in the United States, Europe and Asia.
Home
>>
Technology Section