Home
>>
Banking & Investments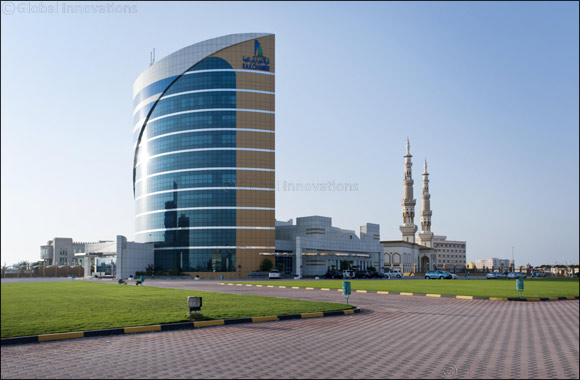 AED 6 billion worth of RAK Chamber members' exports during 9 months
12931 renewed licenses in RAK Chamber within 9 months
Dubai, UAE, October 27, 2018: Eiman Alhayyas, Assistant General Manager, Business Services and Business Development at RAK Chamber, said that the number of new establishments registered with the Chamber during the first nine months of current year was 1,199 and 12,931 licenses were renewed.
The total number of certificates of origin issued by the chamber reached 20,364 certificates during the past nine months of 2018. The value of exported goods from the RAK Chamber members amounted to about 6 billion dirhams. KSA topped the countries that have issued certificates of origin, where 4,925 certificates were issued during the past nine months of current year, with a value of goods worth AED 2 billion. Oman comes next with 1,695 certificates with a value of goods worth AED 165 million, followed by Kingdom of Bahrain with 1,309 certificates with a value of goods worth AED 131 million. Then Kuwait follows them with 1,264 certificates with a value of goods worth AED 322 million. The UAE has issued 1,140 certificates, followed by India with a total of 1,084 certificates. The remaining certificates were issued to 144 different countries.
Eiman added that the value of the estimated and targeted capital for the new investments in the last nine months of current year amounted to one billion and 56 million and 840 thousand dirhams. This value does not include the capital of 7 establishments with an estimated capital of AED 5 million and 350 thousand dirhams. It represents branches of major establishments headquartered outside the Emirate of Ras Al Khaimah and 187 operating establishments in the emirate's free zones.
Rajaa Mohammed bin Juma, Head of the Economic Studies and Commercial Cooperation Department at RAK Chamber, said that the new establishments were distributed according to the Chamber's classification of membership, determined by their capital during the same period. The second class acquired the largest percentage of the other classes with 485 (40%) new registered establishments, 375 in the third class (31%), a total of 129 in the first class (11%) and in the special class 125 (10%). The premium class accounted for 57 (5%) with 28 (2.3%) in the fourth class.
Rajaa reported that establishments of individual property accounted for the largest proportion of new registrations recorded in the chamber during the last nine months of current year amounted. Divided by legal status, 560 establishments (46.7%) were registered, followed by limited liability companies with a total of 322 (26.9%). 225 (18.8%) were registered to local service agents, followed by 78 (6.8%) to civil works companies. Divided by legal status, 5 sole proprietor companies were registered, 4 public joint stock companies, 3 general partnership companies, 1 foreign company branch and only one governmental institution.
Rajaa added that the new establishments registered in the past nine months of current year were distributed among 14 different sectors according to the standard international economic classification. The number of establishments in the economic sector exceeds the number of new registered establishments, as one establishment can make business in more than one field. The lion's share went to the trade and repair services sector which accounted for 45.6% of Chamber-registered establishments during the same period. The hotel and restaurant sector came second with 13.7%, followed the construction sector with 12.9%. Converting industries sector comes then with 8.2%, followed by the real estate, leasing and business services sector with 7.6%, followed by the social and personal works sector with 6.8%. Next comes the transport, storage and communications sector with 1.9%, followed by the health and social work sector with 1.4%. The remaining certificates distributed respectively among financial sector, education, mining and quarrying, electricity, water and gas, fisheries and agriculture.
Rajaa added that the exports that were issued certificates of origin from the Chamber during the past nine months of 2018 were varied products. 20% of the total numbers of issued certificates of origin were mainly to: articles of stone, plaster, cement or asbestos, mica or similar materials; as well as articles made of ceramics; glass and articles thereof. These were followed by base metals and articles thereof at 15%, and chemical products or related industries by 14%, machinery and mechanical appliances, electrical equipment; parts thereof; recording and broadcasting apparatus; television sets, parts and accessories of these appliances by 12%. Next come plastics and articles thereof; rubber and articles thereof by 10%.
Home
>>
Banking & Investments Section