Home
>>
Entertainment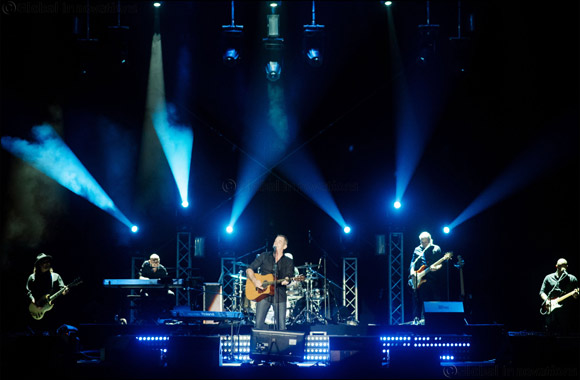 World singer Garou in Dubai as part of his 20 Year Jubilee tour
Dubai, UAE, October 30, 2018: M Premiere hosted the world renowned singer 'Garou' for the first time in Dubai at the Jumeirah Beach Hotel. Garou is one of the most renowned singers in the Francophone world for the past two decades. He has won numerous awards including gold and platinum.
Dubai was Garou's first stop and the inauguration of his 20 Year Jubilee tour. The French-Canadian pop singer performed a lively performance that included a mix of his best songs as well as a number of his favorite international singers in both French and English.
Garou managed to touch the hearts of thousands of fans who came from a number of neighboring countries specifically for the concert, and danced on the beats of his mesmerizing songs and captivating voice. Garou expressed his delight in coming to Dubai, leaving great joy on the faces and hearts of his fans, with the hope to return soon.
Home
>>
Entertainment Section