Home
>>
Home, Furniture and Interiors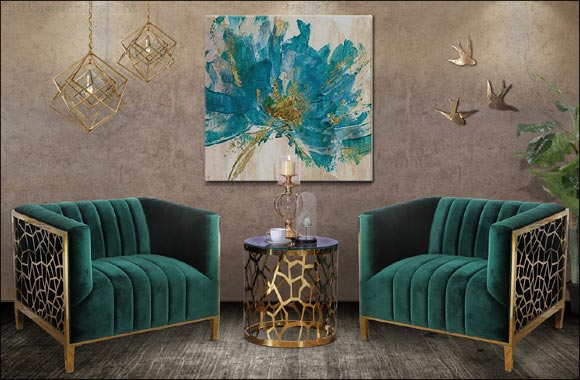 Pan Emirates gives back on the 47th UAE National Day
Come share your pledge and get the chance to win
Pan Emirates gives back on the 47th UAE National Day
PAN Emirates Home Furnishings showrooms in Dubai, Sharjah, Abu Dhabi, Al Ain, and Fujairah in the UAE.
Dubai, UAE, November 27, 2018: PAN Emirates Home Furnishings, the leading home-grown indoor, patio, and outdoor furniture brand in the region, is a proud home-grown brand. To celebrate the 47th National Day of the UAE, we are giving shoppers the opportunity to show their love and support for the country through us.
Our pledge is to serve our customers better for years to come. We invite you to come and pledge to build a better future tomorrow. Share your ideas on how you will contribute to make your surroundings better, and stand a chance to win with Pan Emirates. The best 10 pledges will win AED 500 each!
Shoppers can select their favourite from among a range of Victorian, Rustic, Country, Spring, Boho, Classic, Transitional and Modern designs. PAN Emirates imports their products from countries like Turkey, Egypt, USA, Vietnam, Taiwan, Malaysia, China, Italy, Germany, and India, bringing the best quality from around the world to the region.
PAN Emirates also plans to reach closer to you, with four new store openings planned in the UAE, and one in Oman, within the next six months added to the sixteen existing branches all over GCC. The new stores will allow the brand to get closer to a wider audience. They intend to continue this growth trajectory in 2019.
It is evident from its recent plans that PAN Emirates is heading towards progression; thanks to the ambitious growth strategies and innovative marketing initiatives from the stakeholders, operational development and marketing team who are dedicating their efforts to drive the brand forward and secures a special place in the hearts of old and new customers. Shop for the best in interiors, home décor, lighting and patio-furniture at PAN Emirates stores or on the PAN Emirates app, available on iOS and Android. Head down to any of our stores now or shop online. At Pan Emirates, we make your home beautiful!
Home
>>
Home, Furniture and Interiors Section