Home
>>
Lifestyle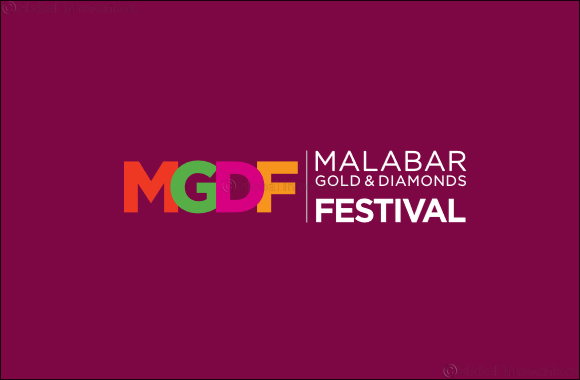 Free gold coins at Malabar Gold & Diamonds Festival
Malabar Gold & Diamonds runs 8th edition of Malabar Gold & Diamonds Festival in their showrooms in UAE.
Unveiled latest collection of jewellery in gold, diamonds and precious gems to celebrate this festive season.
The offers will run till 25th of December, 2018
Offers in UAE :

Get 1 gm Free gold coin with every diamond jewellery purchase worth AED 3000
Get free gold coins for 18k Gold jewellery purchases worth AED 1000
Unveiled the latest collection of jewellery specially designed for the festive season in gold and diamonds
Dubai, UAE, December 06, 2018: Malabar Gold & Diamonds, one among the largest jewellery retailers globally with a strong retail network of 250 retail outlets spread across 10 countries has unveiled the details of their 8th edition of 'Malabar Gold & Diamonds Festival' in UAE running till 25th of December, 2018. This season, Malabar Gold & Diamonds showcases the latest collection of gold, diamond & precious gems jewellery in their outlets, to celebrate this festive period.
The festival brings unprecedented opportunities to avail free gold coins with jewellery purchases. A true shopper's delight, Malabar Gold & Diamonds Festival will captivate the customers by exhibiting eye catchy designs in gold, diamonds, platinum, and precious gems from different parts of the world to flaunt any occasion or event and are well priced too.
With every purchase of diamond jewelry worth AED 3000, customers get a free 1 gm gold coin. Customers also get free gold coins on every purchase of 18k gold jewellery worth AED 1000. These offers are valid till 25th of Decemeber, 2018 at all outlets in UAE.
To add more glitter to this season, they have also unveiled the latest collection of jewellery in gold, diamonds and precious gems to suit the tastes of their multicultural and multinational customers. Malabar Gold & Diamonds has incorporated these designs as a part of various brands presented at Malabar Gold & Diamonds' namely Ethnix - Handcrafted Designer Jewellery, Era - Uncut Diamond Jewellery, Mine - Diamonds Unlimited, Divine- Indian Heritage Jewellery and Precia - Gem Jewellery
Home
>>
Lifestyle Section