Home
>>
Entertainment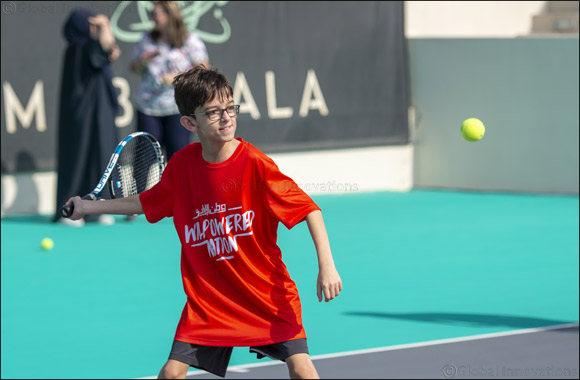 Special Olympics Athletes Train With Tennis Legend Kevin Anderson
Dubai, UAE, January 02, 2019: Athletes from the UAE team competing in Special Olympics World Games Abu Dhabi 2019 were given the opportunity at the weekend to train with tennis legend Kevin Anderson at the Mubadala World Tennis Championship in Abu Dhabi.
The athletes, who will be representing the UAE in tennis at the World Games in March, were put through their paces by Kevin Anderson and offered expert tips and advice for next year's competition.
Special Olympics World Games Abu Dhabi 2019 will be the largest sports and humanitarian event in the world in 2019. From March 14 to 21, 7,500 athletes and 3,000 coaches representing more than 192 countries will participate in 24 officially sanctioned Olympic-style sports in venues throughout Abu Dhabi.
Home
>>
Entertainment Section