Home
>>
Banking & Investments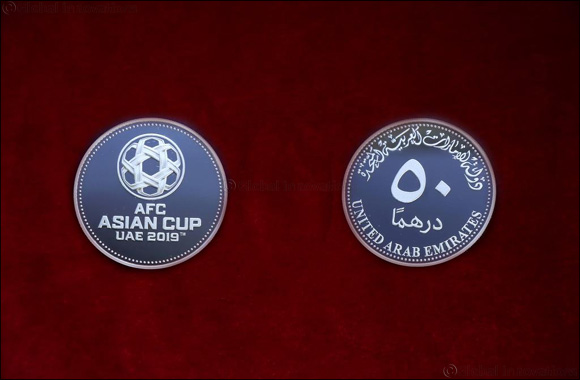 The Commemorative Silver Coin
Dubai, UAE, January 08, 2019: Central Bank of the UAE announced that it will be issuing a commemorative silver coin and a commemorative one Dirham coin, on the occasion of hosting the Asian Cup - UAE 2019, with effect from Wednesday 09/01/2019.
First: The Commemorative Silver Coin:-
Following are the general specifications of the commemorative silver coin:-
1. Diameter : 40 mm.
2. Weight : 40 gms.
3. Alloy : 92.5% Silver.
7.5% Copper.
4. Issue Size : 1,000 Coin.
Face:-
The obverse face of the Coin depicts the logo of this occasion.
Back:-
The back depicts the denominational value "٥٠ ÏÑåãÇð" inscribed by the State, United Arab Emirates, written in Arabic and English.
Home
>>
Banking & Investments Section