Home
>>
Healthcare & Medicine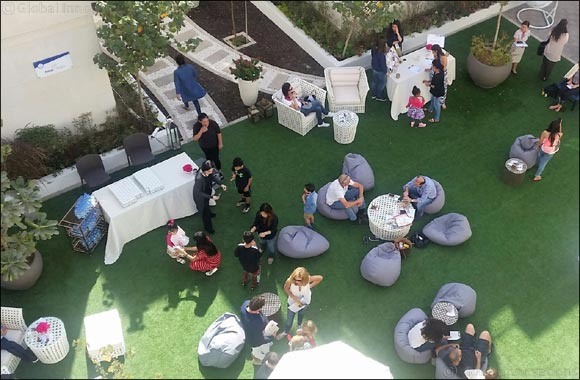 Discover Your Light at The LightHouse Arabia
Explore how to find relief, discover balance and live with vitality in 2019 at an interactive wellbeing event taking place on Friday, 25th January
Dubai, UAE, January 09, 2019: The New Year is the perfect time to make a commitment to being kinder to ourselves.
We all lead such busy lives, where we can overlook simple things that make us happy and more productive. If self-care and being more mindful is one of your goals for the New Year, if you are looking to enhance your wellbeing and live with greater vitality, or if you have a specific area of your life that you need some support with, TheLightHouse Arabia is running their annual open day event for the Dubai community. Discover Your Light –
A Wellbeing Event is a day of interactive wellbeing workshops, informal discussions and activities for all ages taking place on Friday, 25th January from 11am until 4pm at their Center for Wellbeing located at 821 Al Wasl Road, Al Safa 2, Dubai.
The LightHouse Arabia was founded in 2011 by clinical psychologists Dr. Saliha Afridi and Dr. Tara Wyne, whose shared mission and vision is to make the region happier and healthier. With an international team of over 20 licensed psychologists and psychiatrists, The LightHouse is a community mental health and wellness center providing quality care to children, adults, couples and families. The LightHouse also work with corporations, schools, hospitals and other institutions to promote mental wellness through education and training programs. They are the only authorized and licensed provider of Mental Health First Aid training in the U.A.E., and the center is also home to the Raymee Grief Center, a free-of-charge grief support service – the first of its kind in the region.
Discover Your Light is a full day of interactive wellbeing workshops and informal discussions facilitated by The LightHouse Arabia's team of qualified and experienced psychologists. The day is suitable for anybody who wishes to explore the lighter side of psychology and gain direct experience of the ways positive psychology can enhance their wellbeing.
The day includes 21 unique workshops facilitated by The LightHouse's team of psychologists, that are repeated throughout the day, offering over 300 places for guests to attend, including children (5 yrs +) and Tweens. Workshops include a range of wellbeing topics and life skills critical to living a balanced, authentic and fulfilling life and will be suitable for individuals, parents, couples and children.
The day also offers:
Free 30-minute Emotional Wellbeing check-ups by qualified and experienced psychologists from The LightHouse team (pre-scheduled)
Four interactive panel discussions addressing Adult Mental Health, Special Education Needs (SEN) for children, Parenting and Relationships
An Information Corner for informal discussions with members of The LightHouse team
A Kids Zone for ages 4 yrs + with arts & crafts, live music and storytelling time
Personal development/experiential stands
Healthy snacks and sampling
Mind & body activities
Home
>>
Healthcare & Medicine Section