Home
>>
Lifestyle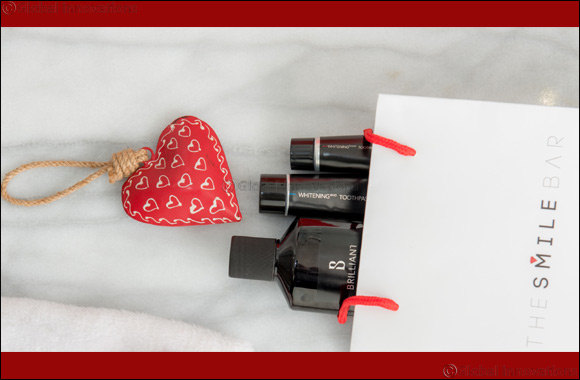 Celebrate the Month of Love with a Brighter Smile at The Smile Bar
Dubai, UAE, January 14, 2019: What would you say to two brighter smiles on Valentine's Day at half the normal price? Romantic? Here's something for every romantic couple to experience together and enjoy its memorable and stunning results long term.
In celebration of Valentine's Day, The Smile Bar is offering couples the chance to enjoy brighter smiles at 50% the normal price throughout February. The Valentine's offer is an exclusive double-teeth whitening session for a couple at only AED 700, 50% less than the normal AED 1,400 price tag.
Couples will enjoy two sessions in The Smile Bar's VIP room. The Double-Teeth Whitening session will include 2 x 20 minutes of easy and effortless teeth whitening services in a very relaxing spa environment.
The Smile Bar is an exclusive dental whitening treatment centre for men and women that offers quick, pain-free teeth-whitening treatments with amazing results.
Other treatment packages at The Smile Bar include Single Whitening (1 x 20 minutes at AED 290), Triple Whitening (3 x 20 minutes at AED 850) and Yearly Whitening (12 x 20 minutes, AED 2,900).
The Smile Bar is located on the First Floor, Palm Strip Shopping Mall in Jumeirah 1, Dubai.
Home
>>
Lifestyle Section