Home
>>
Food Industry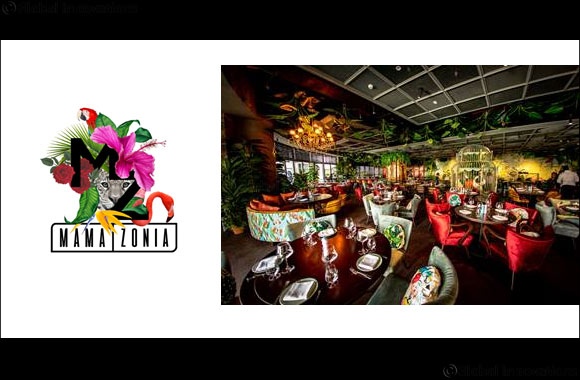 The Beasts Will Be Unleashed: Mamazonia Launches Friday Brunch
Take a step out of the ordinary and into a fully immersive culinary adventure at the launch of 'Don't Feed The Animals'
MAMA ZONIA Manifesto No8 : Be a Panther, or a Peacock
27th January, 2019, Dubai, UAE: Party animals, it's time to play. Run wild, let loose and set your senses free at the fiercest brunch in town, "Don't Feed the Animals" in MAMA ZONIA from 1pm-4pm every Friday.
An interactive and unruly brunch like no other. Guests at MAMA ZONIA will take a step out of the ordinary and into a fully immersive adventure where your experience will have you clawing through the dense Amazonian inspired feast and your senses will be kept on high alert. 'Don't Feed the Animals' honours only the boldest, bravest brunch aficionados and anyone unable to keep up will be carried away by the in house gorilla, straight into quarantine aka the life-sized cage where a remedy to cure the faint-hearted will be on hand. Tribal drummers will evoke the primal sounds of an Amazonian tribe accompanied by a live DJ who will provide a lively soundtrack to the afternoon's festivities. You won't be alone on this adventure…be aware of the hungry and very real wildlife that will be unleashed from their cages inside.
The feast begins with a cold buffet serving favourites such as ceviche and sushi followed by an array of hot starters brought to you at your table. Mouth-watering mains including striploin, sea-bass fillet and BBW miso chicken as well as vegetarian shitake mushroom noodles. Sharing platters of desserts will follow for a truly decadent, out-of-this world animalistic binge.
'Don't Feed the Animals' is a great escape into the hedonistic wilderness of the Amazon a where inspiring creativity ignites the senses at every turn. The striking interiors include a life-size mango tree draping the entrance, hand painted murals and a plethora of lush tropical foliage which evoke the magic and intrigue of this exotic haven, making for an enchanting and enticing playground that is high-energy and unlike anything seen before in Dubai.
Date: Every Friday
Time: 1pm-4pm
Price: 295 AED for soft beverages, 395 AED for house beverages and 445 for sparkling
Location: Level 2, Pier 7, Dubai Marina
Home
>>
Food Industry Section