Home
>>
Healthcare & Medicine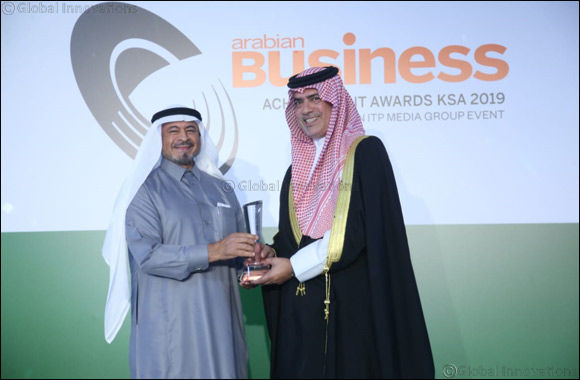 Saudi German Hospital Group wins prestigious 'Healthcare Company of the Year' award at the 2019 Saudi Arabian Business Achievement Awards
31 January 2019, Dubai - UAE: This year's Saudi Arabian Business Achievement Awards held in Riyadh on January 29th, saw Saudi German Hospital Group (SGH Group) honoured as Healthcare Company of the Year. The awards, hosted by Arabian Business, recognised business leaders and companies who achieved stellar performance over the course of the last year.
Speaking about this prestigious accolade, Eng. Sobhi Batterjee, Group President of Saudi German Hospital Group, said: "As a proud family-run Saudi business with a legacy spanning over 70 years, including the opening of the first Saudi German Hospital over 30 years ago, we are delighted to have received this honour; it is a true testament to the dedication of the entire team at SGH Group. Providing world-class and accessible healthcare services to all in Saudi Arabia, and across the Middle East and North Africa, underpins everything we do. The next step for the group, aligning with Vision 2030, is to ensure we continue building on our status as best healthcare company through expanding our best in class patient care, expertise and training even further across the region."
SGH Group are committed to providing the best healthcare service and experience to patients and are currently renovating the SGH branches in Riyadh, Jeddah, Madinah and Aseer, as well as expanding to Dammam and Makkah in 2019 and 2020 respectively, to further their world-class expertise and patient care offering.
Home
>>
Healthcare & Medicine Section