Home
>>
Travel & Tourism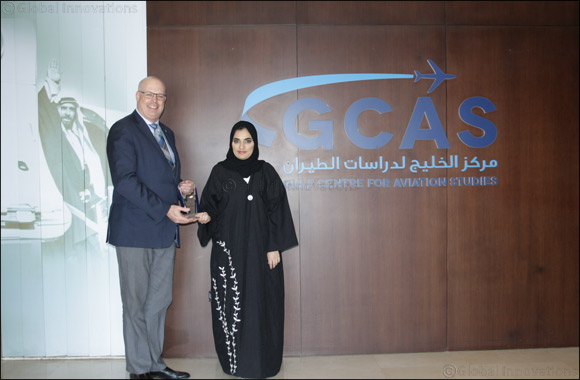 Gulf Centre for Aviation Studies Recognized by Airport Council International
10th February 2019, Abu Dhabi, UAE: The Gulf Centre for Aviation Studies (GCAS), the training arm of Abu Dhabi Airports, has been recognized and awarded by the Airport Council International (ACI). GCAS was recognized as the best performing ACI training center in the Asia-Pacific Region, with the highest number of students trained in 2018.
The award was presented by Kevin Caron, Director, Capacity Building Programs at ACI and received by Zamzam Al Hammadi, General Manager GCAS during a special ceremony at the center's headquarters, located at Al Bateen Executive Airport in the UAE capital of Abu Dhabi.
Commenting on the award, Zamzam Alhammadi, General Manager GCAS, said: "It is an honor to be recognized by the ACI as the best performing ACI training center in the Asia-Pacific Region. We are dedicated to raising aviation standards around the world and working to support the aviation sector through the provision of a comprehensive range of courses including the ACI's portfolio of Safety, Facilitation, Economics, Environment, Management and Technical courses."
"GCAS was established in 2009 with a vision of becoming the world's leading center for airport and aviation training and this ACI award is a testament to our continued growth and commitment to delivering world class programs that attract students from around the Middle East and the wider world," concluded Zamzam Al Hammadi.
This latest award from the ACI follows GCAS' numerous accreditations and partnerships with leading regional and international aviation organisations, such as IATA, ICAO, JAATO and GCAA.
Home
>>
Travel & Tourism Section