Home
>>
Lifestyle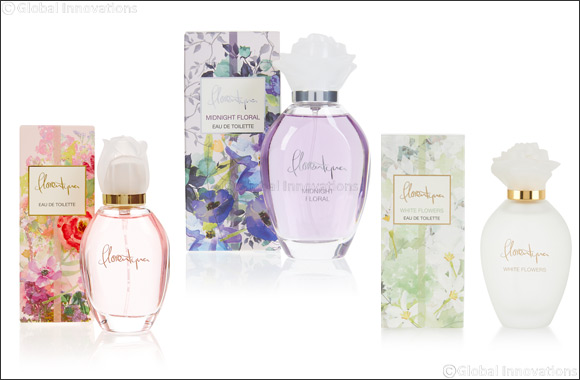 Mesmerizing Gift Sets and Perfume for Her
February 11, 2019 - Dubai, UAE
Prettily packaged and filled with must-have goodies, beauty gifts are the perfect way to spoil a loved one. From Eau De Toilettes to body creams, find beauty gift sets at Marks & Spencer to suit all tastes this Valentine's Day.
Create a mesmerizing memory on this special occasion by gifting your special someone a Florentyna Fragrance Coffret. Packaged in a beautiful box with one eau de toilette and one moisturising body lotion, this set offers great value and is perfect for layering to leave your skin beautifully scented.
Complete your look with the White Flowers Eau de Toilette, a beautiful feminine fragrance based around elegant floral heart of white Casablanca lilies, this women's fragrance hints at notes of neroli and jasmine blossoms for a fresh and uplifting scent.
The Midnight Floral Eau de Toilette is a go-to scent that perfectly blends night-time glamour with an uplifting freshness. Vibrant notes of pink grapefruit and watermelon intertwine with a crisp floral bouquet, all resting on a base of smooth patchouli, vanilla and musk for a truly unique women's evening fragrance.
Take your Valentine's Day gifts to the next level with Marks & Spencer's range of perfumes, body lotions and gift sets.
Marks & Spencer
Florentyna White Flowers Eau De Toilette, 100 ml
AED 85.00
Marks & Spencer
Florentyna Fragrance Coffret
AED 85.00
Marks & Spencer
Florentyna Midnight Floral Eau De Toilette, 100 ml
AED 85.00
Marks & Spencer
Florentyna Foam Bath, 250ml
AED 25.00
Marks & Spencer
Florentyna Body Lotion, 250ml
AED 25.00
Marks & Spencer
Florentyna Talcum Powder
AED 25.00
Home
>>
Lifestyle Section