Home
>>
Education & Training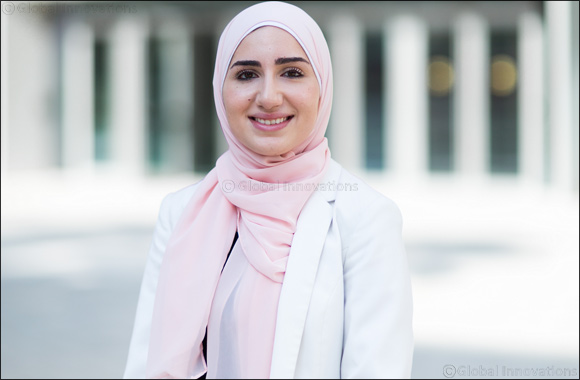 NYU Abu Dhabi senior admitted to the Luce Scholars Program
Lama Ahmad is the first student from NYU Abu Dhabi to receive the prestigious scholarship
Abu Dhabi, February 16, 2019: Lama Ahmad, Class of 2019, has been named as a recipient to the prestigious Luce Scholars Program, the first student from NYU Abu Dhabi to receive this award.
Founded by the Henry Luce Foundation in 1974 to enhance the understanding of Asia among potential leaders in the American society, the program provides stipends, language training, and individualized professional placement in Asia for 15 to18 Luce Scholars every year. The program, open to both US citizens and permanent residents, is unique in that it is intended for young leaders who have had limited experience of Asia and who might not otherwise have an opportunity in the normal course of their careers to come to know Asia.
Originally from Dearborn Michigan in the US, Ahmad will graduate from NYUAD in May 2019 with a major in Social Research and Public Policy and a minor in Interactive Media and Technology. Ahmad is deeply invested in understanding the social implications of technology. She developed this interest during her time at NYUAD, where she serves as President of the organization Women Empowered in STEM and established an annual STEM conference for high school girls in Abu Dhabi. Ahmad has also volunteered with the Girls Education Network on design thinking workshops and taught creative coding classes at STEMFest at NYU.
She was the student chair of the NYUAD International Hackathon for Social Good for two years, which brings together participants from all over the world to tackle social good issues in the MENA region.
Ahmad continued to learn about the significance of representation in technology and honed her technical skills during her two summer internships at software startups in New Orleans and Detroit. In addition to her work for diversity in STEM, she also worked on political engagement education for Muslim-Americans as a Congressional Advocacy Intern at the Poligon Education Fund. Lama is also on the founding team of a startup called Equal To, which is focused on bringing data and technology to nonprofit organizations and women-owned startups. During her final semester at NYUAD, Ahmad is working on her senior Capstone project investigating Twitter as a medium for propaganda in the 2016 US presidential election and serving on student government as the Diversity Committee Chair. Lama aspires to bridge the gap between policymakers and technologists to create a more ethical and representative technology landscape.
Ahmad commented: 'I am honored to have the opportunity to represent NYUAD and my community as a Luce Scholar. I will be working with the Foundation on my placement in the coming months, but I hope to be working on technology education for women in Malaysia. As a Luce Scholar, I am looking forward to working on providing equitable opportunities for underrepresented people in technology, and I aspire to bridge the gap between policymakers and technologists to create and more ethical and representative technology landscape. I am so grateful for the support of my mentors and family during the process, and I look forward to continuing the global education that I've started as an NYU Abu Dhabi student.'
Since welcoming its first class in 2010, NYUAD students have received a number of notable global awards, including Rhodes Scholarships; Fulbright Awards; Schwarzman Scholarships; and the Erasmus Mundus Scholarship among others.
Home
>>
Education & Training Section