Home
>>
Real Estate & Retail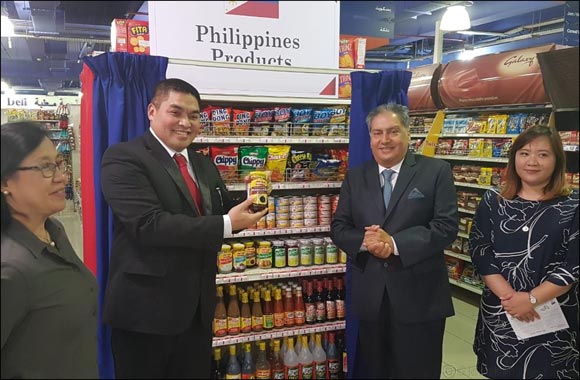 Al Maya Features Philippine Products in Dubai
In-store promotion of Philippine products at Al Maya Supermarkets
February 17, 2019 - Dubai, UAE
Vice Minister Abdulgani Macatoman of the Philippine Ministry of Trade and Industry and Consul General Paul Raymund Cortes of the Philippine Consulate General in Dubai graced the opening of Al Maya's in-store promotion of Philippine products on Saturday.
Al Maya organized the event in recognition of the patronage of Filipino consumers in the GCC, which makes the kabayans one of the supermarket's leading customers in the UAE. Mr. Kamal Vachani, Group Director of Al Maya Group, also acknowledged that Philippine products have been increasingly popular not only among the Filipino community but as well as to other UAE residents of different nationalities.
Vice Minister Macatoman thanked the Al Maya Group for its utmost support of Philippine products through its supermarkets and shared that new Philippine products can be expected in the UAE as result of the successful business meetings of the 27 Philippine companies that visited UAE on a business matching mission. The delegation, composed of representatives from the food and personal care sectors, sought to further expand the presence of Philippine products in the GCC market, particularly promote the export of halal products.
Consul General Cortes also acknowledged Al Maya Group's continued support not only of Philippine products but as well as in employing Overseas Filipino Workers in its supermarkets and distributions facilities in the GCC.
Headquartered in the United Arab Emirates, the Al Maya Group is a leading company engaged in the distribution of food and non-food products, supermarkets, and lifestyle retail. The company is also present in Oman, Bahrain, Qatar, Kuwait, the United Kingdom, and India.
Home
>>
Real Estate & Retail Section