Home
>>
Government, Legal & Humanity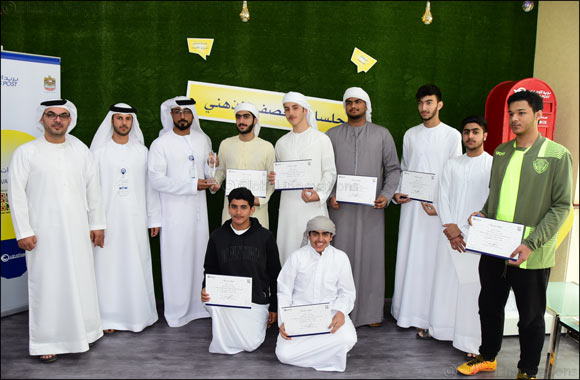 Emirates Post supports the UAE National Innovation Strategy
Series of events hosted in February to celebrate the annual festival
UAE, 27 February 2019: Emirates Post, the leading postal and express delivery provider in the region, hosted a series of events in February to celebrate Innovation Month, demonstrating its commitment to the progressive culture of innovation present within the UAE.
The line-up of events included several discussions on topics such as Artificial Intelligence, Big Data, The Role of Post in E-Commerce and The Future of Stamps. In addition, the organization held several brainstorming sessions across their offices in the UAE, which gathered students from different educational institutions and members of the Emirates Philately Association to generate ideas and find better solutions to various challenges.
Rashed Al Huraiz, Chief Innovation Officer, Emirates Post Group commented, "In line with the UAE's 2021 Vision, Innovation Month represents the country's commitment towards enhancing its global competitiveness and economic prosperity. We are proud to support the UAE government's drive on innovation by organizing a host of creative events. At Emirates Post, we are committed to improving our existing services and developing new products and services to enhance the experience for customers. and innovation is a key component of this.
Innovation Month is one of the largest innovation festivals in the world and involves competitions, workshops and exhibitions that are dedicated to celebrating innovation in the UAE whilst strengthening the country's position as a global hub for innovation. The festival is a consolidated effort by government, the private sector and individuals to help create a widespread culture of innovation in the UAE.
Home
>>
Government, Legal & Humanity Section