Home
>>
Education & Training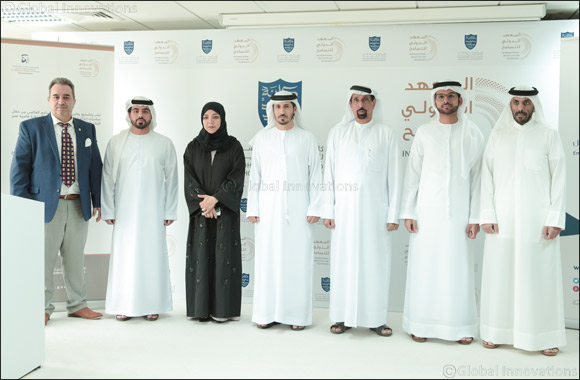 International Institute for Tolerance in Dubai partners with Mohammed Bin Rashid School of Government
Both parties have signed an MoU for collaborative research, training and certification in the field of tolerance
Dubai, 28, February 2019: The International Institute for Tolerance (IIT), a part of the Mohammed Bin Rashid Al Maktoum Global Initiatives, signed a Memorandum of Understanding (MoU) with Mohammed bin Rashid School of Government (MBRSG) to form an ongoing strategic partnership between the two parties in the areas of training, certification and research on tolerance for local and international communities.
The agreement was signed by Dr. Hamad Al Sheikh Ahmed Al Shaibani, Managing Director of IIT, and Dr. Ali Sebaa Al-Marri, Executive President of MBRSG on 28 February 2019. The two sides expressed their enthusiasm towards the MoU, considering it a significant step towards a fruitful long-term relationship.
Highlighting the agreement's alignment with the Institute's strategy to build partnerships with leading organisations in the country, Dr. Hamad Al Shaibani said, "This is an active step towards achieving our vision of spreading the message of tolerance as a value, philosophy and a sustainable approach to building societies that accept each other and renounce violence in all forms. Led by H.H. Sheikh Khalifa bin Zayed Al Nahyan, President of the UAE, and H.H. Sheikh Mohammed bin Rashid Al Maktoum, Vice President and Prime Minister of the UAE, and Ruler of Dubai, the UAE is a beacon of tolerance in the region. The nation exemplifies the belief in building bridges between people from different backgrounds through communication, acceptance and love."
Highlighted in the agreement is a framework to assist the development and delivery of training, research and certification in the field of tolerance for local and international communities. The MoU also outlines the framework of the partnership between the two parties, enabling them to realise their shared vision of greater collaboration between public and private organisations. Following the terms of the memorandum, the two parties will exchange knowledge and expertise for all their joint activities.
The agreement also stipulates that MBRSG will develop the training materials and courses for the 'Certified International Expert in Tolerance' program based on international charters and concepts. In coordination with IIT, the School will also work on developing training programs on tolerance and organise specialised executive education programs delivered by local and international experts. MBRSG will also work out the fee structure for these training and executive education programs.
The MoU, which is a one-year renewable agreement, entails that IIT will develop the strategic direction and policies in line with international agreements. The institute will also participate in relevant research that can enable MBRSG to develop the training modules for the 'Certified International Expert in Tolerance' program.
Home
>>
Education & Training Section