Home
>>
Entertainment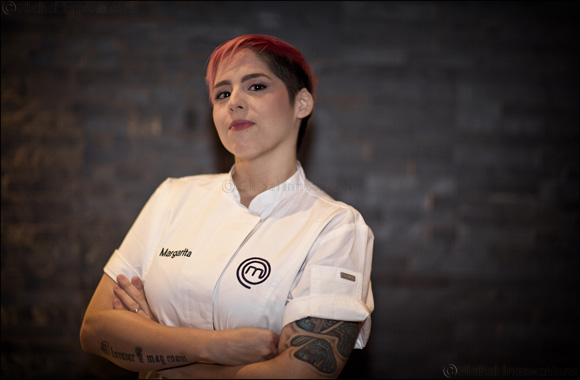 Taste of Dubai to host exclusive first sample of Masterchef, the TV Experience
MasterChef Australia star Matt Preston to judge public competition: The Mystery Box Cooking Challenge
Dubai, UAE – Monday 4th March 2019: As anticipation builds ahead of the April opening of MasterChef, the TV Experience, fans of the international TV sensation can sample an exclusive taste of what's in store at the new restaurant during Taste of Dubai, which runs March 7-9 at Dubai Media City Amphitheatre.
MasterChef, the TV Experience, will descend on the three-day food event with a jam-packed bill of sneak-peak menu items, cooking demonstrations, celebrity appearances and a mega, TV-inspired Mystery Box Cooking Challenge concept open to members of the public.
"As one of the biggest food festivals in the city, Taste of Dubai is the perfect place for us to give the event's loyal audience of passionate foodies a first taste of champion dishes confirmed for our launch menu" said Margarita Vaamonde-Beggs, Head Chef at MasterChef, the TV Experience, who will judge four Mystery Box Cooking Challenges over three Taste of Dubai days and conduct daily cooking demos in the event's Chefs' Theatre.
In another coup for fans, MasterChef Australia star Matt Preston will join Chef Margarita for an open panel talk in the Taste of Dubai Chefs' Theatre on 9th March. On the same day, Preston and Chef Margarita will also judge two editions of the Mystery Box Cooking Challenge, where members of the public will don aprons and square-off in a mini competition inspired by the iconic and much-loved Mystery Box trial from the TV show.
Members of the public interested in taking part in the Mystery Box Cooking Challenge must pre-register 30 minutes before the competition. Limited spaces are available.
"While giving the public a sneak peak of our launch menu is obviously top priority, we are really excited to be bringing the Mystery Box Cooking Challenge to Taste of Dubai. The Mystery Box is one of the core components of the show and we're looking forward to seeing how amateur chefs react to the spontaneity and pressure of the challenge," added Vaamonde-Beggs.
Chef Margarita's Taste of Dubai menu features several dishes made famous by international champions, including 2016 MasterChef USA victor Shaun O'Neale's 'duck leg confit tacos' and 'fried chicken waffles', as well as 2008 MasterChef UK winner James Nathan's 'deconstructed Eton mess', amongst others. Prices will range from AED 15 to AED 30.
MasterChef, the TV Experience, opens at Millennium Place Marina hotel in Dubai this April.
Home
>>
Entertainment Section