Home
>>
Government, Legal & Humanity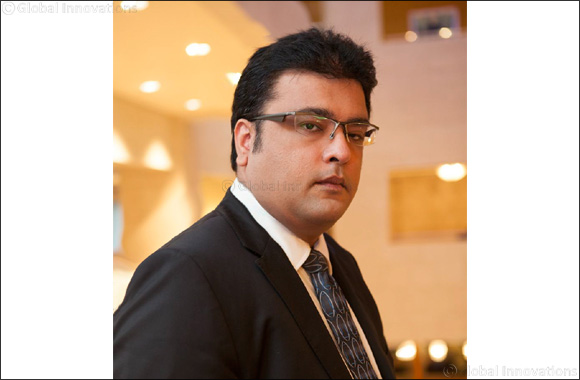 New vaping law better for UAE than tobacco tax hike – legal experts
Regulations will help counter threat from black market, online sales of counterfeit electronic smoking devices says STA's Sunil Thacker
Dubai, UAE, 11 March, 2019: New regulations permitting the sale of electronic smoking devices in the UAE can have more positive effects than the 100% tax hike implemented on cigarettes in 2017, legal experts believe.
STA Law Firm says the growing popularity of e-cigarettes, which are expected to be available in UAE stores from mid-April, could see more people, particularly young smokers, switching from tobacco.
Senior Partner Sunil Thacker also says the new regulations will help counter the threat from black market or online sales of counterfeit devices which can be dangerous, with reports of some blowing up in people's faces.
"The 100% tax hike on tobacco products had little overall effect on the country's smoking issues as many people simply switched over to cheaper brands," said Thacker.
"Vaping is a growing trend, especially among young people, and while there is no conclusive evidence at present to show that it is healthier than traditional tobacco smoking, medical experts in the UAE and elsewhere believe it is certainly less harmful.
Added Thacker: "It's a safe bet that legitimate e-cigarettes that will be on sale in UAE stores will be a better option than unregulated products bought online or on the black market.
"There are many reports of these being dangerous, as with illicit tobacco products smuggled in to countries by criminal gangs, undermining tobacco control and targeting young people."
The Emirates Authority for Standardisation and Metrology, which is behind the new regulations allowing the sale of e-cigarettes and vaping devices in the UAE for the first time, says concern about the spread of unregulated e-cigarettes was among the reasons behind the move.
Manufacturers will be allowed to sell the battery-powered products as long as they meet new standards and carry health warnings similar to traditional cigarettes.
Until now it has been against the law for retailers to sell e-cigarette products, although it is not an offence to own or use one.
"At present, it hasn't been confirmed whether the 100% 'sin tax' applied to tobacco products will be present on e-cigarettes, though it is likely since they will fall under the same regulations as normal cigarettes," said Thacker.
"But, as per the Federal Law 15 of 2009, selling to anyone under 18 will definitely be prohibited, as will selling through vending machines or similar automated devices."
Home
>>
Government, Legal & Humanity Section