Home
>>
Technology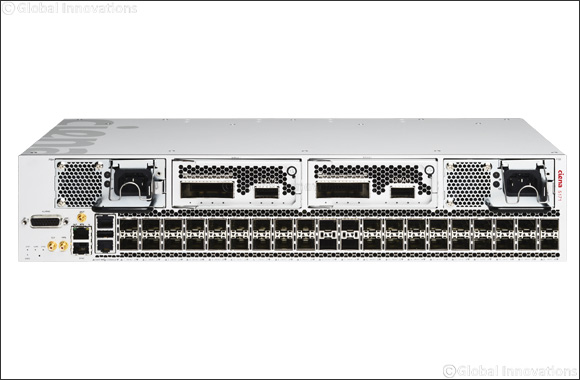 Extending the 100G Edge with Ciena's new 5171 Service Aggregation Switch and Service Aggregation Platform
Dubai, UAE, March 13, 2019: Streaming applications like Amazon Prime, Facebook, Netflix, and YouTube (… and the list goes on) are consuming Internet content at a torrid pace with the end nowhere in sight. To adjust to the high-speed pace of today's business, enterprises use technology to change what they do and how they do it.
The promise of 5G is expected to make the number of connected devices and bandwidth swell. To deliver much faster download speeds and latency of just a few milliseconds, the network edge is key.
Increasingly, network providers look to coherent packet-optical technology to solve the scalability and cost per bit challenges in their network. Here are a few ways packet switching with integrated coherent DWDM is helping network providers:

Enabling higher capacity, allowing network operators to provide an improved end-user quality of experience,
Driving continual reduction in cost per bit via advanced technology innovations in coherent technology, and
Increasing network provider competitiveness by doing more with less and the ability to turn up services faster.
Key benefits of Ciena's 5171
Ciena's 5171 Service Aggregation Switch and Service Aggregation Platform is purpose-built to address next-generation Cable MSO access, 4G/5G RAN, and low-cost metro access—bringing coherent technology to the access space.
Ciena is adding powerful new hardware and software capabilities to our Packet Networking portfolio to allow network providers and large enterprises to put more capacity closer to where the demand for bandwidth lives.
Ciena's 5171 offers reduced edge transport and packet costs, footprint, and power consumption by integrating high-density aggregation with high-capacity temperature hardened coherent optics in a modular, scalable two rack-unit device.
The 5171 removes constraints on edge scalability. It will enable new revenue sources and help network operators respond to increasing traffic demands on high-capacity routes, while automating network operations to underpin aggregation, 4G/5G and cable access deployments.
Home
>>
Technology Section