Home
>>
Lifestyle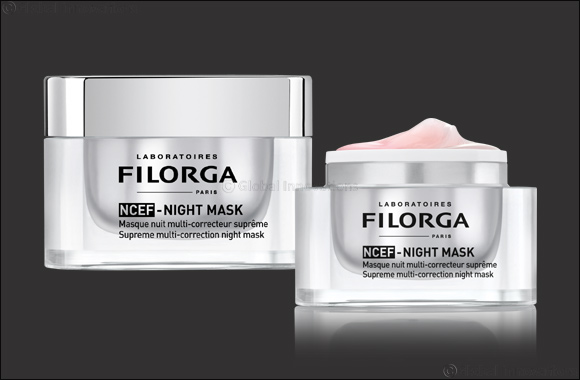 NCEF-NIGHT MASK – FILORGA's NEW miracle sleep mask for tired skin
Rejuvenating effect after only 7 nights
Dubai, UAE, March 24, 2019: Women today have to juggle their careers, homes, children, social lives, etc. This taxing lifestyle affects their sleep. With less time to sleep or bad quality sleep, it's the skin that suffers in the morning.
According to many studies, sleeping less than 6 hours per night is intensely harmful to the quality of the skin and accelerates ageing of the skin. The before and after results of sleepdeprivation on the face speak for themselves: drawn features, a dull complexion, redness, enlarged pores... poorer skin quality, a visibly more aged appearance, etc.
We spend 1/3 of our lives sleeping to recharge and recover from the stresses that we have endured during the day. It is an ideal opportunity for the skin as the regeneration and repair processesincrease overnight. Naturally secreted by the body, melatonin, commonly referred to as the sleep hormone, plays an essential role in controlling our biological rhythms It synchronises our biological clock,
stabilising and resetting it if necessary. How does this work? Melatonin secretion is suppressed by our exposure to light. Its level is then detected by our biological clock that through this recognises the day and night cycle.
In addition to the role that it plays in going to sleep, it also has powerful anti- ageing properties due to its strong antioxidant power.
However, with age and the pace of life experienced by today's "Wonder Women", its production is completely disrupted, the biological clock no longer responds, skin regeneration diminishes and sign s of ageing are increasingly visible.
Home
>>
Lifestyle Section