Home
>>
Government, Legal & Humanity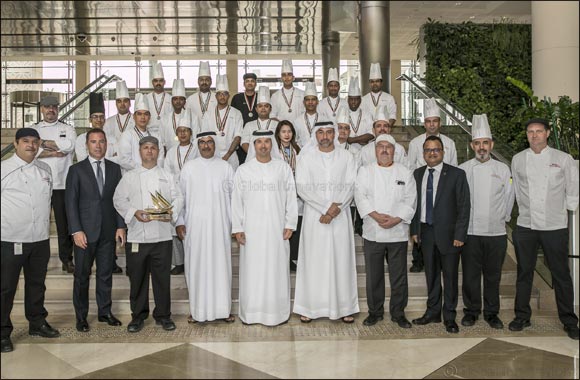 Hospitality by DWTC Awarded 34 Medals at Expo Culinaire 2019
Hospitality by DWTC team maintains title of 'Best Effort by an Individual Establishment' for ninth consecutive year
Dubai, United Arab Emirates, 24th March 2019: Hospitality by Dubai World Trade Centre (DWTC), the region's leading culinary provider, demonstrated a range of capabilities at the annual Expo Culinaire 2019, winning the team 34 medals and accolades of international stature, including the title of 'Best Effort by an Individual Establishment' for the ninth consecutive year.
A delegate team comprised of 20 chefs from DWTC participated in the three-day event, showcasing their culinary expertise across a range of categories including; Five-course Gourmet Dinner, Emirati Cuisine - Practical Cookery, Ice carving, and Chocolate Showpiece. The chefs won a total of 13 gold medals, 13 silver medals, and 8 bronze medals. Among the noteworthy winners were Shyju Varghese who secured a gold medal in the five-course plated menu category, and Jayson Cueto who won eight medals, including three gold, three silver and two bronze medals.
Raimund Haemmerle, DWTC's Executive Chef and team mentor said: "We are incredibly proud of the hard work our chefs have put into this prestigious competition. Expo Culinaire is a creative platform for us to demonstrate our skills and showcase our work on a global scale. The recognition we have received is a testament to the level of dedication and commitment our chefs have put into the work they do on a daily basis."
DWTC's team of over 148 chefs from 5 continents across 19 diverse nationalities work together within an ultra-modern kitchen spanning over 3,650m squared of working space which allows for a full in-house production that has been awarded the highest Dubai Municipality rating every year since opening in 2003.
Home
>>
Government, Legal & Humanity Section