Home
>>
Lifestyle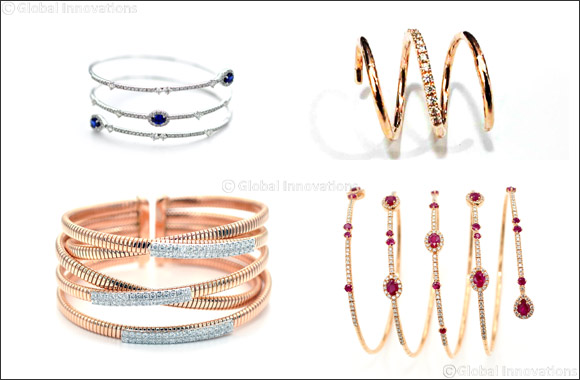 La Marquise Introduces Their Dazzling Spring Jewellery Collection
Dubai, UAE, March 25, 2019: In the lead up to the Easter season, La Marquise unveils their new Spring collection bursting with dazzling bracelets and mesmerising rings that artistically blur the distinction between statement-piece jewellery and playfully joyous accessories.
Taking the literal lexicon of the Easter season, La Marquise have centred their latest collection on a "springy" design that radiates vibrancy and joy. The featured bangles and rings are created from delicate white, yellow and rose gold bands which loop and intertwine to make mesmerisingly elegant and unique bangles. This collection plays on a multitude of exquisite diamond cuts set in unique designs, devising an assemblage of stones that sparkle with pure exuberance.
These stunning spiral adornments are each a celebration of ethereal beauty in their own right, and as such convey regal grandeur and finesse - making this collection a perfect collection of one-of-a-kind statement jewellery. Although the fine, ornate and light-weight nature of these bangles and rings simultaneously make these pieces elegant and playful, meaning they can be easily be worn with many outfits and looks. These bangles and rings are easy to wear and remove, with a lot of them offering a wrap around mechanism. Indulge in this light-hearted yet stunning collection for a fresh look this spring season.
Home
>>
Lifestyle Section