Home
>>
Lifestyle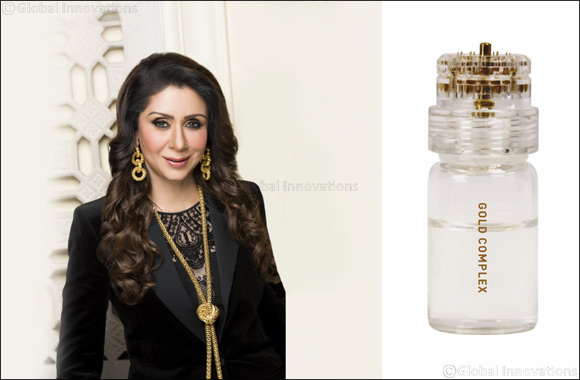 VLCC launches an exclusive non-invasive gold micro botox treatment in UAE
The chemical-free, Gold Micro Botox AA is designed to give a smoother, radiant look and to reduce the signs of ageing naturally
March 31st, 2019; Dubai, UAE: Adding value to the UAE's burgeoning beauty and well-being industry, VLCC, a leading wellness, skin care, hair care, laser & dermatology clinic brand in the Middle East and South Asia, has launched a new non-invasive botox treatment to its growing list of services. The new Gold Micro Botox AA is a semi derma skin treatment designed to give a smoother, radiant feel to the skin and reduce the signs of ageing significantly. The service will be available across all VLCC branches in the UAE.
Vandana Luthra, Founder of VLCC group, who launched the Gold Micro Botox AA, said: "This is a great addition to our line of services and treatments; something that will benefit a number of women. We believe in the natural methods. Our focus is on prevention.
"Gold Micro Botox AA, a completely chemical free and painless treatment is result of recent advances in stem cell science, simulating the process of anti-ageing and resulting in a much younger skin naturally. The treatment is suitable for all skin types and ages, it improves skin texture and tone while hydrating it and reducing fine lines and wrinkles. Most importantly, regular application prevents new visible signs of aging," said Ms Luthra.
Usually the procedure spans over a number of sessions, and the duration depends on the condition of the skin. Typically, the difference is noticeable after the first session.
Mr. Sanjeev Setia, CBO at VLCC International LLC, added, "The Gold Micro Botox AA service is very safe and will give your face a natural effect. It's got botox in it and it's a 'semi-dermat' procedure. The fact that it's non-invasive is a huge plus points, and it is particularly very good for people who are scared of the needle, since it does a painless job but gives great results. As with all our products, it's also quite affordable."
Quick facts about Gold Micro Botox AA
• It's a non-invasive Semi-Dermat treatment
• Gives radiant skin with smaller pores and a smoother touch
• Combination of AnteAge & Bone Marrow stem cells – the best Growth Factor and Botox
• Improves skin texture, tone while reducing fine lines & wrinkles
• Painless treatment
• Suitable for all skin types and all ages
VLCC is widely recognized for its comprehensive portfolio of beauty and wellness products and services. As a leading player in the wellness domain, the brand is present through its VLCC slimming, beauty, dermatology and fitness centres, the VLCC Institutes of Beauty & Nutrition and the VLCC Personal Care line of skin-care, body-care and hair-care products.
Home
>>
Lifestyle Section