Home
>>
Education & Training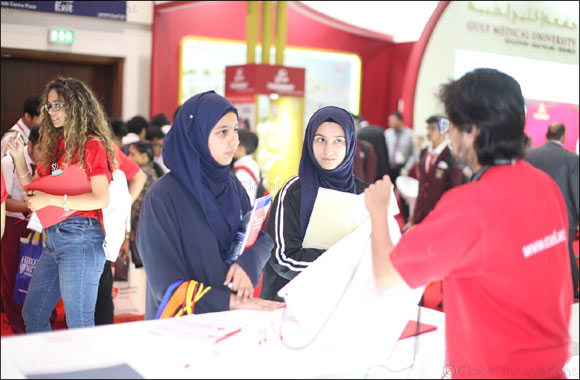 GETEX Spring returns in 2019 with new platform for K-12 education
Dubai, UAE, April 01, 2019: The Gulf Education and Training Exhibition (GETEX), the longest running student recruitment platform in the Middle East and Asia, announced its return in 2019 for the spring edition with an expanded profile covering K-12 education. The UAE K-12 segment incorporates an international education system that attracts more than 630,000 students across the country accounting for a combined income of USD 4.7 billion in school fees, according to a latest study.
GETEX Spring 2019 will open doors from 17-19 April 2019 at the Dubai International Convention and Exhibition Centre and will include, for the first time, exhibitors offering K-12 education especially for new residents and families relocating seeking placement in appropriate schools for their children.
A study conducted by HSBC in 2017 revealed that UAE parents are the world's second highest spenders on K-12 education, while 58 per cent of UAE citizens send their children to private schools rather than public schools. Analysts predict that private schools will continue to grow across all the emirates in the UAE with a combined enrolment of students reaching up to 683,800 by 2020.
Anselm Godinho, Managing Director, IC&E, organizers of GETEX, said: "GETEX Spring 2019 is set to welcome a new audience for K-12 education system in addition to the young adults looking for undergraduate and postgraduate programmes. We are confident that introducing K-12 will open new areas of collaboration and discussion between schools and universities which will further enhance the quality and continuity of education on offer to students in the country."
GETEX welcomed more than 28,000 visitors from 60 nationalities in its 2018 edition with 42 per cent of the participants comprising Grade 11 and 12 students while 29 per cent are undergraduate students.
As a leading education and training event in the region, GETEX has been effectively providing a unique platform for 30 years to the sector, enabling students and parents to meet with education advisors from leading national and international universities and seek expert advice on higher education options. It also provides education providers to tap key investment opportunities in the sector.
Home
>>
Education & Training Section