Home
>>
Real Estate & Retail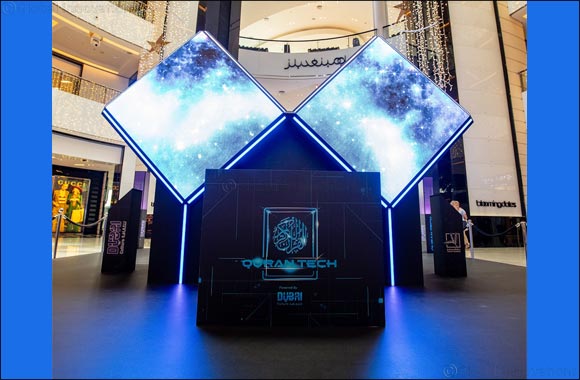 Quran Tech by Dubai Culture inspires visitors at The Dubai Mall in a hi-tech way
Dubai, United Arab Emirates - May 21, 2019: The Dubai Mall is celebrating Ramadan through a stimulating showcase of calligraphy works under the theme 'Art of Calligraphy'.
Make sure you visit 'Quran Tech' by Dubai Culture to learn about Ramadan traditions in an interactive way. Visitors to the mall can create their own calligraphy art from verses of the Holy Quran at this hi-tech exhibit. By selecting five verses under the theme of tolerance, visitors can create four types of calligraphy which is available for translation in six languages.
Housed at Bloomingdale's Atrium and open to public until May 27, the exhibit features a giant cube that informs, inspires and educates visitors on the Holy Quran in a distinctively hi-tech experience.
What: 'Quran Tech' by Dubai Culture
When: Until 27 May
Home
>>
Real Estate & Retail Section