Home
>>
Banking & Investments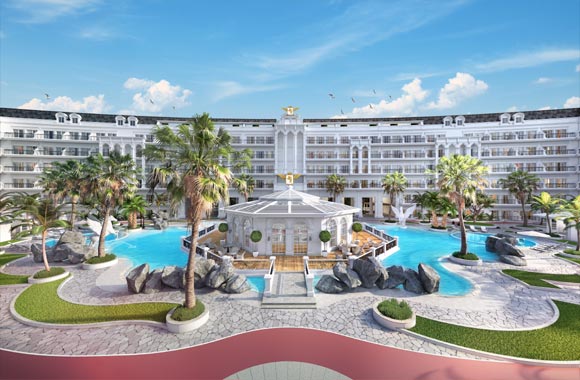 Vincitore Realty sells out 108 homes in the Dh375 million Benessere project in just three weeks!
1. Vincitore Realty, Dubai's Finest Bespoke Real Estate Developer, sold out Phase 1 of its new revolutionary project, Vincitore Benessere, in just 3 weeks from launch.
2. Vincitore Benessere, a project worth over Dhs 375 million, becomes one of Dubai's fastest selling project in QI 2019, bridging the gap between Luxury, quality Lifestyle and Wellness in Dubai's realty arcade.
3. Vincitore Realty sets record-breaking feat by selling 108 units in just 21 days since the launch of Vincitore Benessere, A project which is designed with the vision to bring a new era of wellness, happiness, and quality to The Dubai real estate market.
4. Vincitore's real estate portfolio value exceeds Dh730 million with 775 residential units across their three projects.
Dubai, United Arab Emirates - 11 June 2019: Vincitore Realty, a branded boutique real estate developer sets record-breaking feat by selling 108 units in just 21 days since the launch of their third project, Vincitore Benessere, Dubai next iconic residential landmark which is designed with the vision to bring a new era of wellness, happiness, and quality in Dubai real estate market.
Launched on May 2, 2019, Vincitore Benessere is Dubai's first luxurious wellness residential project made affordable by Vincitore Realty. It is the developer's third such branded project in Dubai, which will change the way people see real estate in the Gulf region.
"This is a great testament to the credibility and legacy being built by Vincitore Realty in such a short time and reflects the investor's confidence in our properties," said Mr. Vijay Doshi, Chairman and Managing Director of Vincitore Realty.
He also added, "Property buyers and investors could see the additional value offered by us through the Vincitore Benessere project that promotes health, well-being, and happiness – in line with the UAE Government's Vision."
The sell-out of 108 apartments in just 21 days after the launch is also a strong vote of confidence in Dubai's real estate market – that has started to see both end-users and large investor groups entering the arcade – especially after the announcement of Warren Buffet's entry into the UAE market and the UAE Government's decision to allow Permanent Residency to foreign investors and highly-skilled professionals.
With a development value exceeding Dh 375 million, Vincitore Benessere features 380 branded residences ranging from spacious Studios to luxurious 3-Bedroom apartments. Each apartment is fitted with the best-in-class facilities where the project offers unique amenities spread over 100,000 Sq. ft. catered to the buyer's preferences. It also includes 38,000 sq ft of the high street retail hub to serve the entire community in and around the area.
The project is located in Arjan, opposite to Miracle Garden with the magnificent view of the floral display with over 150 Million Blooming flowers. The launch of Vincitore Benessere has doubled the developer's real estate portfolio value to Dh730 million (US$200 million), including the Dh135 million Vincitore Palacio and Dh230 million Vincitore Boulevard.
"The UAE Government had earlier launched the Ministry of Happiness and recently launched the Ministry of Possibilities. I am glad that our projects – Vincitore Palacio, Vincitore Boulevard and Vincitore Benessere – display the immense possibilities that a developer could offer to maximize customer's happiness. In line with the UAE Government's dynamic vision, we, as a developer, are also constantly challenging ourselves to deliver new possibilities and strengthen the country's drive for wellness and happiness. Vincitore Benessere is a demonstration of our courage of hope – and we hope to deliver the best at a very affordable price." Says, Mr. Vir Doshi, Director of Vincitore Realty.
Planned for delivery in 2021, the project comes with a retail hub at the ground level, to support the luxury lifestyle of the residents. The residential space starts at the podium level that has landscaped garden, swimmable lagoon pool, floating gym, yoga center, 500 meters of walking trail within the vicinity, a common social networking area, a wellness facility that offers waterfall and hot and cold mist shower – to offer freshness and promotes well-being for the residents.
Home
>>
Banking & Investments Section