Home
>>
Fashion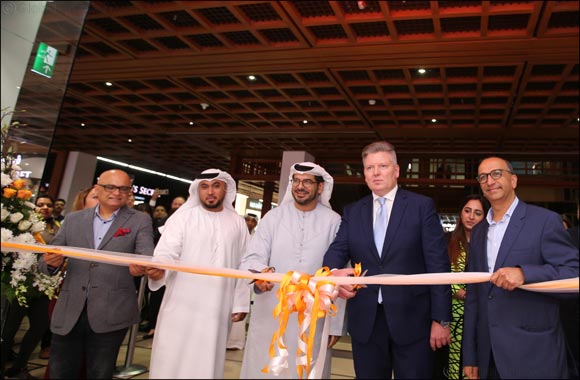 CCC, Europe's Most Wanted Footwear Brand, Launches its First Store in the UAE at World Trade Center Mall, Abu Dhabi
CCC: Where Fast Fashion Meets Miracle Prices
Dubai - UAE, June 20, 2019: CCC, Europe's Most Wanted Footwear brand, with over 1,500 stores across Europe, added another feather to its cap by launching its first store in the UAE at World Trade Center Mall, Abu Dhabi.
H.E. Robert Rostek, Ambassador of the Republic of Poland to the UAE and Talal Al Dhiyebi, Chief Executive Officer at Aldar inaugurated the grand launch event of CCC's first store on June 19th, 2019 along with Nilesh Ved, Chairman of Apparel Group.
Spread across 8,583 square feet of retail space, the CCC store provides customers with a range of products for every occasion – from casual and sports to elegant leather footwear as well as bags and accessories.
CCC boasts a collection of over 30 brands under one roof including Adidas, Skechers, Vans, Reebok, Asics, Jenny Fairy, Lanetti, Lasocki, Bassano, Action Boy, K-Swiss, Berastogi and Anta to name a few. Many of the brands are CCC's very own and have been introduced to the UAE market for the first time.
The core values of CCC are, 'Fast Fashion' and 'Value for Money,' ensuring their customers receive thousands of product lines, styles, colors and fashions at value prices living up to their name of Cena Cyzni Cuda - 'Price Makes Miracles.'
Home
>>
Fashion Section