Home
>>
Healthcare & Medicine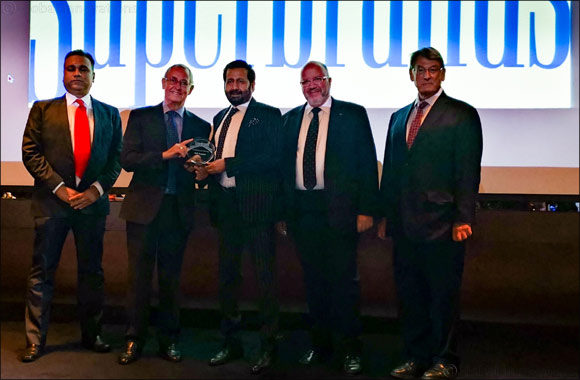 RAK Hospital receives Superbrands Award for the fifth time
Dubai, United Arab Emirates - 22 June 2019: Ras Al Khaimah, UAE: Marking its commitment to the growing UAE healthcare sector and consistently being hailed as the new medical tourism destination, RAK Hospital wins the Superbrands award for the fifth time. In the awards ceremony held at Intercontinental Hotel in Dubai Festival City, the prestigious healthcare institution was also awarded the 'Brand of the Year' status yet again, honoring its innovative and holistic approach towards healthcare and well-being.
Offered to the most outstanding brands in their field, the Superbrands Awards is recognized worldwide as an independent authority and arbiter of branding excellence.
Receiving the award, Dr Raza Siddiqui, Executive Director of RAK Hospital, remarked, "Being recognized as a Superbrand in the healthcare sector for the 5th time cements our position as one of the foremost healthcare brands in the UAE. Additionally, recognition such as this gives RAK hospital the impetus to move forward with greater zeal while implementing out-of-the-box approach towards healthcare delivery.
RAK Hospital has earned the confidence, appreciation and acclaim of UAE's population over the years for providing the best in-line treatments across specialties and its patient-centric approach".

Attaining Superbrands status strengthens hospital's brand positioning, adds prestige and reinforces the relationship with consumers and suppliers that they are dealing with the best in the category.

A pioneer in innovation and technology in the UAE healthcare sector, RAK Hospital has been time and again recognized for its successful business model that has neatly blended healthcare with hospitality to present a novel approach to healing. Over the years, the hospital has carved a niche for itself as a forerunner in various specialties, bringing new surgical concepts to the UAE residents.
Home
>>
Healthcare & Medicine Section