Home
>>
Home, Furniture and Interiors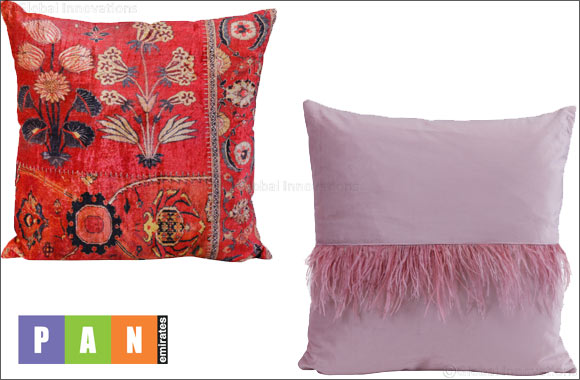 Crushing on cushion at PAN Emirates
• PAN Emirates Home Furnishings unveils its cushions collection
• PAN Emirates Home Furnishings showrooms in Dubai, Sharjah, Abu Dhabi, Al Ain, and Fujairah in the UAE.
Dubai, United Arab Emirates - 23 June 2019: Comfort comes in all shapes and sizes. And when it comes to PAN Emirates, it also comes with various textures and colour options.
As the weather changes, and the scorching sun beats down on the region, it's time to spend more time indoors. Gone are the barbeques and in come the movie nights, sitting on the couch, popcorn and snacks in hand.
Add a touch of comfort and elegance to your couch with the range of cushions available at PAN Emirates. No matter what the colour or design theme in your home, with the wide range of cushions available in store and online, you are sure to find the perfect match – not just for your home but also for each member of the family.
So what are you waiting for? Get shopping now.
PAN Emirates Home Furnishings is making your shopping experience easier and more convenient with PAN Emirates also plans to reach closer to you, with four new store openings planned in the UAE, and one in Oman, within the next six months added to the sixteen existing branches all over GCC. The new stores will allow the brand to get closer to a wider audience. You can enjoy shopping in the comfort of your home by ordering your favourite products for the best in interiors, home décor, lighting and patio-furniture at PAN Emirates stores or on the PAN Emirates app, available on iOS and Android. Head down to any of our stores now or
Home
>>
Home, Furniture and Interiors Section