Home
>>
Banking & Investments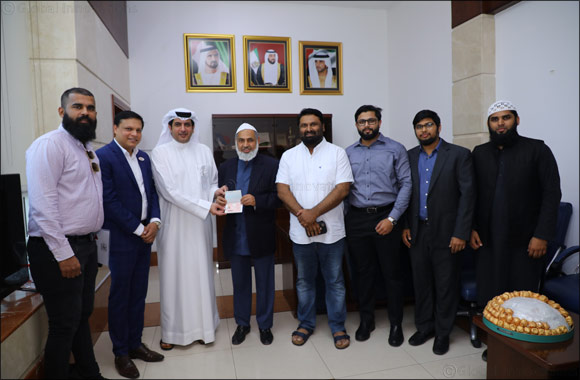 Dr. P.A. Ibrahim Haji, Co Chairman Malabar Group and Chairman PACE Group has been given the 10 year Golden Visa
Dubai, United Arab Emirates - 09 July 2019: Dr. P.A. Ibrahim Haji, Co – Chairman, Malabar Group and Chairman OF PACE Group has been given the 10 year Golden Visa by Lieutenant Colonel Omar Matar Khamis Al Mezaina, Director of Establishment Department, General Directorate of Residency and Foreigners Affairs, Dubai
Granting 10 year visa is the great initiative by the Government of UAE.
This step is in fulfillment of the visionary leadership of Sheikh Mohammed bin Rashid Al Maktoum, Vice President and Prime minister of UAE and Ruler of Dubai to make UAE one of the most investor friendly countries in the world.
It has benefited not only the investor residents of UAE but also this is an attraction for more and more businessmen from all over the world to live and establish themselves in UAE.
This will also contribute not only to the economic development of this country but also technological advancement and scientific research with the advent of the skilled new generation.
Home
>>
Banking & Investments Section