Home
>>
Home, Furniture and Interiors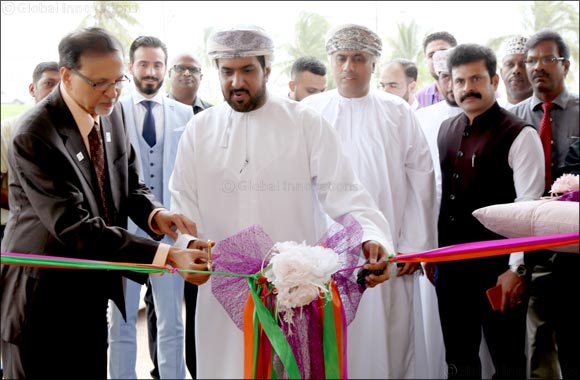 PAN Emirates opens its first outlet in Salalah and 3rd in Oman
• PAN Emirates invests 1.2 MM. Omani Riyal on its new store spanning across 6,000 sq. meters.
• PAN Emirates store in Salalah is set to attract thousands of locals and tourists
Dubai, United Arab Emirates - 27, July 2019: PAN Emirates Home Furnishings, the leading home-grown indoor, patio and outdoor furniture brand in the region, has launched its first store in Salalah Oman. Pan Emirates now has three stores in Oman with the latest addition in Salalah.
The home-grown furniture brand is looking to enhance its presence in Oman with an AED 12 Million investment towards setting up a new store. The store, spanning across 6,000 sq. meters in area, will be a one stop solution to glam, high-end contemporary and modern home and decor furnishings from the brand's varied collections.
The double-storey stand- alone shop offers various benefits to shoppers and local community.
Customers will attain 30%- 70% Khareef Salalah festival discount and 10% additional discount on the first week of the opening.
Pan Emirates Salalah store will be serving thousands of residents, expats and tourists. Also, the store will serve the residents of neighboring areas with exceptional range of furnishing collection that caters to their distinct needs and preferences. The store features an extensive range of collection, including High-end Transitional, Modern, Chic, Glam, Classic, Rustic, and Country that are very much suitable to their needs and taste.
The new store opening comes as part of PAN Emirates' ambitious business expansion plans of getting closer than ever to its potential target customers. Speaking about the launch, Mr Mohammed Katawalla, Group Finance Director, PAN Emirates Home Furnishing, said, "Oman has witnessed a steady growth year by year, and the numbers continue to rise. The rate of progress and level of stability in the market makes it an attractive investment opportunity for us. PAN Emirates has been present in Muscat for about 10 years now, with 2 stores in Al Hail & Zakher Mall.
The new store in Salalah is a huge investment, and speaks of our commitment in the country, and the region. We are known for our superior product offering, and are reaching out to customers with 5 new stores over the next 6 months. We will soon be opening a new store in Mussafah, Abu Dhabi this year, in addition to 4 in Dubai. We are also looking forward to opening our 4th store in Oman if we keep receiving love from Oman like this!
"We are also investing in expanding and refurbishing our existing stores in the region. The new stores and our expansion plans are expected to drive the brand forward and help achieve new milestones, both in sales and brand preference," he added.
Said Hridesh Methwani, Marketing Head, PAN Emirates, "Our new store in Salalah is well-positioned to attract locals and neighboring community . Additionally, we are collaborating with local designers, and also looking at signing up with prominent hotel brands in Oman to supply them with products from our state-of-the-art collections."
It is evident from its recent plans that PAN Emirates is heading towards progression; thanks to the ambitious growth strategies and innovative initiatives from the stakeholders, operational development and marketing, who are dedicating their efforts to drive the brand forward and ensure it secures a special place in the hearts of old and new customers.
Home
>>
Home, Furniture and Interiors Section