Home
>>
Fashion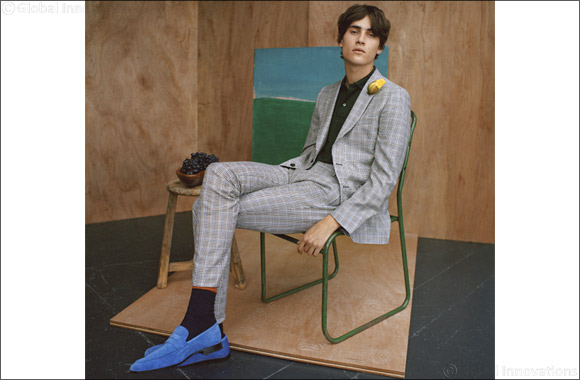 PS Paul Smith For Autumn/Winter '19
Homemade flags with a DIY spirit inspire the autumn/winter '19 PS Paul Smith collection.
Dubai, United Arab Emirates - 05, August 2019: The main print for the season is crafted with a handmade quality and features blocks of bold colour and naïve animal mascots. This motif is featured throughout the men's and women's collections. A colour palette of petrol, brown and rusty orange has been taken from this main motif.
For men, icons from this main print appear on classic shirts and polo shirts, while a new nylon bag series plays on the colour-blocked design of flags. References to the patchwork construction of handmade flags are mirrored in key knitwear pieces and in the styling of the collection.
Colourful stripes are introduced on jersey pieces in rough, hand-painted renderings, which reaffirm the DIY aesthetic of the collection. At the same time, sport-inspired stripes on trousers and jogging bottoms also make their way onto classic Epsom coats and tops.
New technical outerwear developments this season include down puffa jacket shapes cut from waterproof fabric and fibre-down quilted overshirts. At the more classic end of the collection, a quilted wool mac in a check fabric and a heavy duffle coat are also new additions. An oversized green and blue check pattern adds subtle colour to key outerwear styles.
For women, the flag print is also the lead print of the season and it appears on knitwear, dresses and jersey items, while icons from the print have been used as applique patches on a range of designs. This key print has then been paired with a new floral design inspired by patterns from 19th century French pattern books.
Finally, a new addition to the women's collection this season is the signature Swirl pattern, which now sits within the PS Paul Smith collection. This colourful design now features on a silk-based shirt and key knitwear.
Home
>>
Fashion Section