Home
>>
Automobile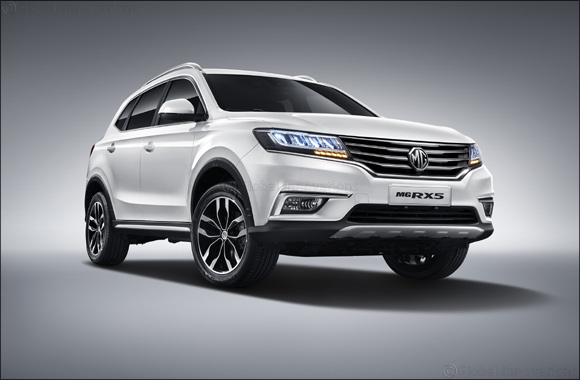 Popularity of MG cars in UAE booms as Al Yousuf Motors celebrates anniversary
More MGs sold in the UAE in first half of 2019 than whole of 2018
Al Yousuf Motors acquired exclusive MG distributorship last year
Dubai, United Arab Emirates – 06 August 2019: As it celebrates its first anniversary as the UAE distributor for MG Motor, Al Yousuf Motors has revealed that customers in the Emirates are buying MG cars in record numbers in 2019, with sales in the first six months of the year already exceeding the total figure for 2018.
Since acquiring the UAE distribution rights for the British-born car brand earlier in 2018, and against the backdrop of a highly competitive and challenging marketplace, Al Yousuf Motors' commitment to the brand and its customers has seen the UAE become one of MG's best performing markets globally.
The RX5 SUV is the most popular choice among UAE customers, enjoying broad appeal among a range of customers, especially younger buyers who are looking for value for money in a smart, technologically-advanced package. It is followed by the stylish MG6 sedan, which was launched in the country in late 2018 and boasts stunning interior design, the latest interactive technology and a raft of safety features. Prices for the MG RX5 and MG6 start at 55,500 and 58,000 respectively.
Other models available from Al Yousuf Motors' showrooms include the MG ZS and MG GS compact SUVs, as well as the MG360 sedan. The MG range of cars are covered by a six year / 200,000 kilometre warranty package in addition to an excellent after-sales service including 24-hour roadside assistance.
Mohamed Iqbal Al Yousuf, Deputy President – Marketing, Al Yousuf Motors, commented: "2019 is proving to be a phenomenal year for the MG brand in the UAE, and the rest of the year is set to be even more exciting with the impending arrival of three brand new models: MG's first ever seven-seater SUV, the RX8, the MG5 compact sedan and the MG HS mid-size SUV".
Al Yousuf Motors opened its brand-new flagship MG showroom on Sheikh Zayed Road, as well as an exclusively dedicated workshop, in 2018. It now has five MG centres across the UAE in Abu Dhabi, Ajman, Dubai, Fujairah and Ras Al Khaimah.
Home
>>
Automobile Section