Home
>>
Automobile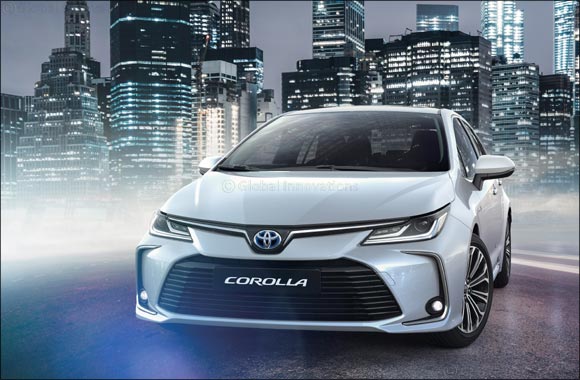 Al-Futtaim Toyota delivers strong H1 results
80% increase in Hybrid Electric Vehicle sales
Dubai, UAE, August 08, 2019: Al-Futtaim Toyota has registered a strong performance in the first half of 2019, thanks to the launch of a number of new models as well as robust Land Cruiser sales.
Sales increased by 5.4% versus the same period last year – a strong achievement considering the overall non-luxury market dropped by 2% in 2019.
In the first six months of the year, Al-Futtaim Toyota introduced several new models including the Land Cruiser GTS, the all-new RAV 4 – including a hybrid variant and the region's first hybrid SUV – and the all-new 2020 Corolla which also featured a hybrid variant for the first time ever.
Al-Futtaim Toyota registered sales increase across all categories with Sedan sales increasing by 8%, SUVs growing by 2% and Light Commercial Vehicles (LCV) registering an increase of 6% when compared to the first six months of last year. Hybrid sales, which include models such as the Prius, Camry, Corolla and the RAV 4, were up by 80% in H1.
The launch of the new hybrid models reaffirms the market's growing appetite for environmentally-friendly mobility solutions. Next year, Al-Futtaim Toyota will be introducing additional Hybrid models giving customers the opportunity to contribute to a greener, healthier planet for generations to come.
"Our H1 performance is the result of our customer-centric approach and our strong product line-up. In the first half of the year, we've refreshed our line-up with the introduction of several new models and also launched a number of initiatives such as the Rewards Card programme, Personal Contract Purchase (PCP) offer, as well as our current tactical campaign that gives our customer the opportunity to buy now and pay in 2020. All these efforts have helped Toyota retain its top spot as the automotive brand of choice in the UAE," said Saud Abbasi, Managing Director of Al-Futtaim Toyota.
"For the second half of the year, we have more exciting all-new model launches planned and we remain confident of closing out the year successfully," he added.
According to a recent survey by YallaMotor – a leading regional automotive portal, Toyota enjoyed double the audience of its closest rival in the UAE. The survey also revealed that the iconic Land Cruiser was still the most popular model in the country.
Home
>>
Automobile Section