Home
>>
Fashion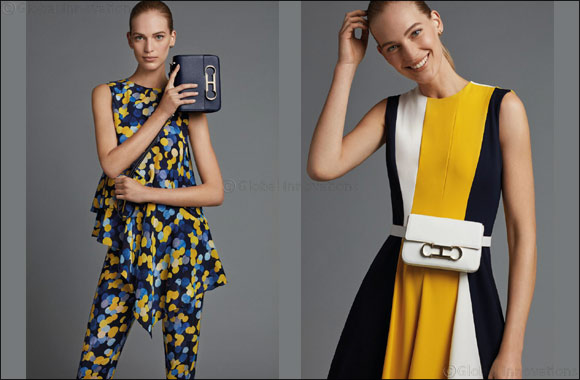 CH Carolina Herrera: Fall/Winter Chapter 2 - Initials Insignia
2019 SECOND CHAPTER. Initials Insignia Bag

Dubai, United Arab Emirates - 20, August 2019: Translating key concepts from the Herrera universe into the brand's own interpretation of casualwear is the foundation of the pieces. Denim appears in its most luxurious and elegant form, taken to the next level and combined with one of the House's iconic fabrics, lace, in a surprising tie-dye version.
One of the highlights is a personalized print featuring reinvented polka dots in twill or jacquard, presented as a colorful rain.

The silhouettes are fluid and loose, revealing casual elegance draped in mimosa yellow, ivory, black and denim blue, and highlighted with waist-defining sashes or neckline ties.

Initials Insignia is the chosen bag to match these silhouettes. It appears as an expression of femininity which makes us unique; an artisanal piece to celebrate the personality of every woman.

Attention to detail is one of the House's essential characteristics, a symbol of quality and perfection reflected in the clean lines and harmonious proportions of the bag. More than 11 hours of artisanal work are put into each piece, created in our Leather Atelier in Spain by expert hands who learned their craft from their masters. A meticulous task involving over 24 people.

The Insignia concept evolves with Initials. The rotation of Carolina's initials, the C and the H, leads to a distinctive metallic clasp, available in different finishes that never go unnoticed and immediately become the center of attention.

It is common practice to emboss our initials on paper to personalize it. When it comes to Initials Insignia, the choice is inherently personal without leaving a trace.
Home
>>
Fashion Section