Home
>>
Healthcare & Medicine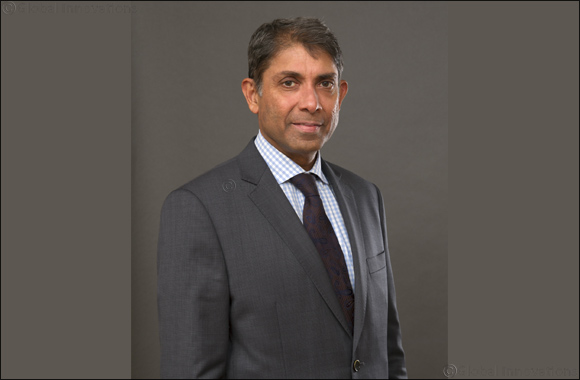 A weighty issue: specialists explore the options available to those suffering from obesity
Abu Dhabi, United Arab Emirates, 20th August: Obesity is a global health concern. According to the World Health Organization (WHO), 30% of the world's population suffer from weight issues and the estimated prevalence in the Middle East does not differ from international records. In fact, 37% of people in the UAE are obese – one of six Middle Eastern countries with the highest rates of overweight and obesity globally.
While it is certain that many overweight individuals around the world have successfully made serious attempts to lose weight through diet, exercise, and medically supervised weight-loss programs, others have unfortunately failed in their attempts to do so, leading to the need for bariatric surgery – in some cases, on repeated occasions.
One of the latest repeat surgeries was performed on an Emirati gentleman at Bareen International Hospital in Mohammad Bin Zayed City, Abu Dhabi. Seven years ago, at age 40, he underwent a gastric bypass which resulted to a weight loss of 160kgs – going from 270kgs to 110kgs.
However, he regained over 90kgs in the subsequent years. Despite changing his lifestyle to a healthier one, the patient could not manage to lose his regained weight, so a redo surgery was offered to him. Following the medical operation, he has managed to lose nearly 40kgs to date, vastly improving his health and quality of life.
"More and more adults and children in the Middle East are undergoing bariatric surgery, correlating with the rising number of obesity cases in the region. In this case, the patient had tried changing his lifestyle. Despite his best efforts, he could not shift his weight back and it was impacting his health and the quality of his life," said Dr. El Zaqui Ladha, Consultant - Bariatric and General Surgery at Bareen International Hospital – MBZ City.
Due to the increasing rate of obesity in the Middle East, surgeons say consistent awareness initiatives and preventive measures are needed in homes, communities, and schools. Easy access to unhealthy foods and sedentary lifestyle are the major contributors to the growing number of severely overweight individuals across the region.
"To prevent obesity, we encourage the general public to make determined efforts in maintaining a healthy lifestyle through conscious diet choices: eating fresh and homemade meals where possible to reduce sugar and salt intake. Regular exercise, whether walking, running, cycling or joining a gym can also help in keeping the weight down," added Dr. Ladha.
The most common weight-loss surgeries involve either reducing the size of the stomach with a gastric band hence restricting food intake — or non-reversible procedures that involve removing a portion of the stomach, or by re-routing the small intestine to a small stomach pouch.
However, in certain cases where non-invasive options have been deemed insufficient to address the problem, bariatric surgery can be performed as a treatment option. The surgery is rapidly gaining popularity as a safe and effective way to reduce weight in severely obese cases. "Weight-loss surgery should be a last resort," warned Dr. Ladha. "If and when surgery becomes an option, it is discussed and evaluated at great length with the patient first. When the weight is controlled, it benefits not only the long-term health of the individual, but also, it enables the person to lead a more fulfilling life."
Home
>>
Healthcare & Medicine Section