Home
>>
Real Estate & Retail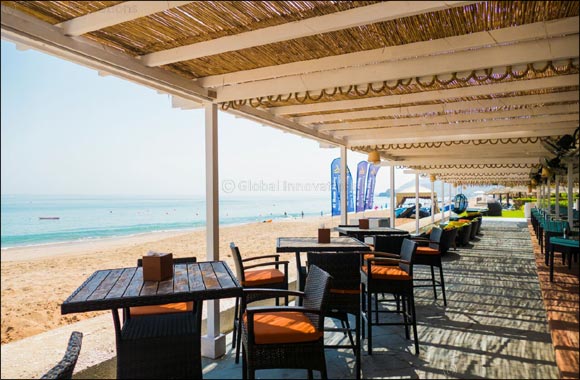 Le Meridien Al Aqah Beach Resort, Fujairah – September Promo
BENTO BOX AT TASTE (NEW)
Boasting of sublime flavours and striking presentation, Taste restaurant presents a 4-course Bento Box that you can customize to your preferences, for just AED 99++! With a choice of Indian and Thai cuisine, build your own Bento Box, with a piping hot soup, starter, flavourful mains and mouth-watering dessert for dinner or Friday lunch, all through September at Le Meridien Al Aqah Beach Resort!

SEAFOOD PAELLA AT GONU (ON-GOING)
Combining its much-loved seafood with exotic flavours, diners at Gonu can enjoy a plateful of seafood paella, for just AED 40! Prepared with traditional ingredients and loaded with the finest selection of crustaceans, and assorted shellfish, the fragrant paella promises an indulgent Friday lunch at Gonu. With recommended grape or hops pairing, for AED 60, and the ultimate serving of seafood paella.
SPECIALS AT GONU (ON-GOING)
Gonu's menu now includes a seafood platter including Omani lobster, jumbo prawns, calamari and a sustainable catch of the day with two side orders for just AED 410 net, prepared to match the specifications and preferences of seafood lovers! The surf-and-turf eatery is also rolling out a special seafood promo for a pint of shrimps at AED 69.99 on Fridays and AED 5 per oyster, daily from 5pm till 7pm.
STAY PROMO – LAST MONTH TO AVAIL EXCITING DISCOUNTS (ON-GOING)
Marriott Bonvoy members can avail 25% discount on room bookings, F&B, spa and other excursions, while non-members can redeem 15% discount. Make a reservation at the luxury beach resort to experience the breath-taking beauty of the UAE's East coast with flavoursome dishes that are as fresh as they are satisfying.
Home
>>
Real Estate & Retail Section