Home
>>
Entertainment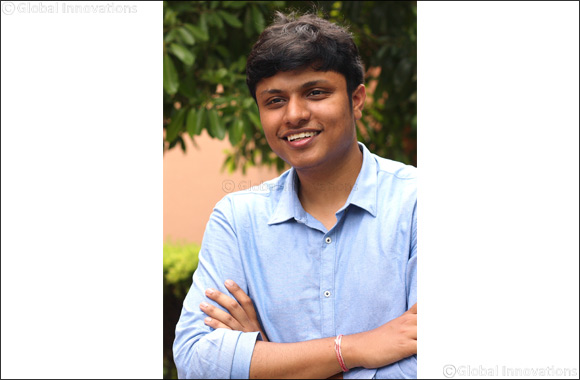 Middle East Startup Wrappup (Voicea) acquired by Cisco
Wrappup (Voicea) represented the UAE last year at The Global Student Entrepreneur Awards (GSEA) GSEA, which is hosted by Entrepreneurship Organisation (EO) on an annual basis

Dubai, United Arab Emirates, 11th September 2019: The startup ecosystem in Middle East & North Africa continue to grow. 2018 was big and 2019 has turned out to be bigger with tech and tech-enabled companies in the region maturing rapidly.

In line with the same, Wrappup - a Dubai-based AI voice-to-text note-taking startup, which was acquired by Voicea last year, announced that Cisco, has acquired California-based Voicea. Wrappup (Voicea) represented the UAE last year at The Global Student Entrepreneur Awards (GSEA) GSEA, which is hosted by Entrepreneurship Organisation (EO) on an annual basis.

The Global Student Entrepreneur Awards (GSEA) is the premier global competition for students who own and operate a business while attending college or university. The Entrepreneurs' Organizations' (EO) leadership of the GSEA program began in 2006, and since then, student entrepreneurs have tapped into the collective knowledge and experience of EO members, gaining access to global networks and to a community that understands passion, struggle, drive and success. The program's mission is to inspire students to adopt entrepreneurial endeavors by bringing global visibility to student business owners whose companies adhere to high ethical standards, are innovative, profitable and socially responsible.

Wrappup's team including all the three co-founders; Rami Salman, Ayush Chordia and Rishav Jalan, who had opted for Voicea's stocks instead of taking cash as a result of the acquisition are thrilled with the Cisco's decision to acquire the company.

Commenting on the achievement, Rishav Jalan, said, "We are very thankful to Entrepreneurs' Organizations' (EO) leadership of the GSEA program. It was a great experience being a part of this competition. We not only had the access to network and gain guidance from local and international entrepreneurs but also had an opportunity to connect with fellow entrepreneurs, which served as a major milestone in carving a niche for our startup."

In addition to being acquired by Cisco, Wrappup (Voicea) was also incubated at IN5 – a platform that provides entrepreneurs and professionals of all disciplines and career levels access to a comprehensive suite of benefits for promotion, talent development, business support in addition to workspace, facilities and equipment.

"It's been a great journey for us, starting from a prototype built in a 24 hour Hackathon to now with Cisco getting the opportunity to impact millions of users with the product we built. In this journey, we were fortunate to get a lot of support from the local community and in5 in particular which has been Wrappup's home from start and helped us scale our startup and connect with mentors and other entrepreneurs," added Rishav.

Commenting on the deal, Ammar Al Malik, Managing Director of Dubai Internet City (DIC) and Dubai Outsource City (DOC) said: "In the tech industry, building the right connections and capabilities is paramount. Cisco's acquisition of Voicea – which had acquired in5's Wrappup last year – is proof of that. As Dubai Internet City is home to tech companies of all sizes, the deal illustrates the power of universally scalable ideas that are supported by strong networks. We hope this encourages further world-class innovation within our local start-up scene, and we congratulate all teams involved on their success."

It has been noted that Middle East has experienced a steady growth in the number of startups over the past five years. Studies indicate that the deal volume increased by 80 percent from 2015 and 3 percent from 2017 to 366 deals in 2018, according to an annual VC report by Dubai-based Magnitt.
Home
>>
Entertainment Section