Home
>>
Fashion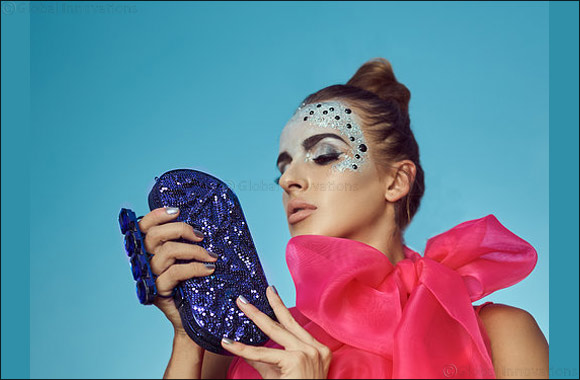 Mintsa: Successfully launching in the UAE
Dubai, United Arab Emirates - September 19, 2019: After their successful launch in NewYork and Paris, the sister duo Anita Bhatia and Seema Gandhi brings their evening clutches to Dubai. Founded in 2014, the sisters reunited in their hometown and hub for fashion production, Bangkok to bring their ideas to life. Along with online orders, the sisters believe in one-on-one approach and often participate in shows across the world for first hand reviews and feedback from customers and fashion buyers alike.
Coming from a fashion and entrepreneurial family background, it wasn't a surprise that Anita Bhatia (Master of Science in Curriculum) and Seema Gandhi (Master of Arts in Teaching and Curriculum) launched something of their own and offer people with exquisite accessories for day to night looks. Their attention to fine details and massive research in the field have given them an edge and success worldwide.
The brand encourages the use of varied material including the delicate Kabibe Shell, ultra-luxurious 18k Gold Foil and Mother of Pearl along with natural elements such as Resin and Jasper and Amethyst stones, making each clutch distinctive and unique. Each year, mintsa introduces two collection in line with global trends, while following their mantra to produce iconic designs that are pairable and elegant, year after year.
This season mintsa launched their collection, Light & Magic. The Light and Magic collection brings simplistic shapes with dramatic designs and detailing such as gothic black vine leaves and gold ornaments. It focuses on dark romance and illusion art. Mischievously created Light and Magic Collection features pieces that reflects art and craft and complexity while adding the right bit of glow.
Their eccentric designs and international standard craftsmanship along with uncompromised customer service, makes them a favourite amongst customers, fashion editors and influencers in the region and globally.
Mintsa is available in stores and fashion exhibitions in the United States, Thailand, United Arab Emirates, Paris, Africa and Pakistan and offers worldwide shipping. In the UAE, their collection is available at local boutiques and international stores: House of Fraser, Boutique Ayla, NJ Royal, The Rack by Kachins and Urbanist.
Home
>>
Fashion Section