Home
>>
Fashion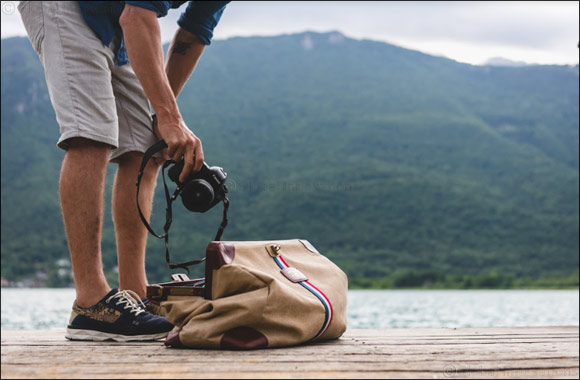 S.T. Dupont Iconic Collection – The French Art of Travel
Dubai, United Arab Emirates - October 01, 2019: A romantic station. A buzzing airport. A rooftop lounge. The true traveler seems to belong anywhere: relaxed, elegant, and effortlessly chic. Now, taking advantage of 145 years of design experience, luxury maker S.T. Dupont invites you to take casual style to the next level—with the Iconic Collection. A cosy bag for overnight. A document holder if you're working. A hardworking duffle bag when you need more wardrobe space, and a jaunty messenger bag to carry all day.

Whatever your trip, the four bags in the Iconic Collection complement each other in a beautifully light material: oiled cotton canvas. Tough enough for the roughest crossing, yet light in the hand. With an elegant air that turns heads from Mumbai to Marrakesh.

All four bags are offered in neutral beige or warm grey, set off by a tricolor strap and dark cognac or blue leatherwork and handles. Fittings are finished in antic gold, for a vintage feel redolent of the great age of travel. Ready to be your constant companion for decades.

Small leather goods make the perfect partners. Bringing the same style to your pocket as your bag does to your shoulder, the Iconic Collection continues with a 6CC wallet and credit card holder. If you travel with more than six cards, a longer wallet keeps your notes, coins, and paperwork safe.

Some say the golden age of travel is behind us. At S.T. Dupont, we say it never ended: travel with effortless elegance and casual style starts with the luggage choices you make. Enjoy 145 years of experience in your hand and pocket, with the new Iconic Collection.
Home
>>
Fashion Section