Home
>>
Automobile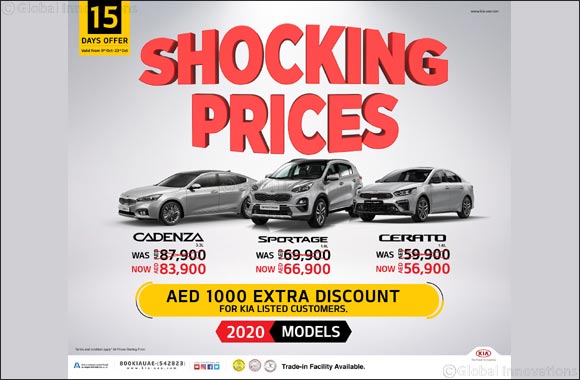 Al Majid Motors Co. announces 15-day sale with generous discounts on latest Kia models
Dubai, United Arab Emirates, 13 October 2019: Al Majid Motors Co., the sole distributor of Kia Motors in the UAE, has announced a 15-day sale offer on the 2020 models of the brand.

During the sale, 9 - 23 October, amazing discounts are being offered on the latest Kia models, namely the Cadenza 3.3L, Sportage 1.6L, and Cerato 1.6L, along with an additional AED 1,000 discount for Kia-listed customers.

As per the sale, Cadenza, one of the brand's most prominent models, is priced at AED 83,900 instead of its original price of AED 87,900. While the Sportage 1.6L, Kia's flagship SUV and one of the best-selling models of the brand, is being offered at a reduced price of AED 66,900, down from AED 69,900. Sportage boasts of sophisticated exteriors and interior design with advanced safety and infotainment features.

The dynamic and stylish, Cerato, which flaunts a sportier touch to its looks, is available at an affordable price of AED 56,900 from 59,900.
Home
>>
Automobile Section