Home
>>
Fashion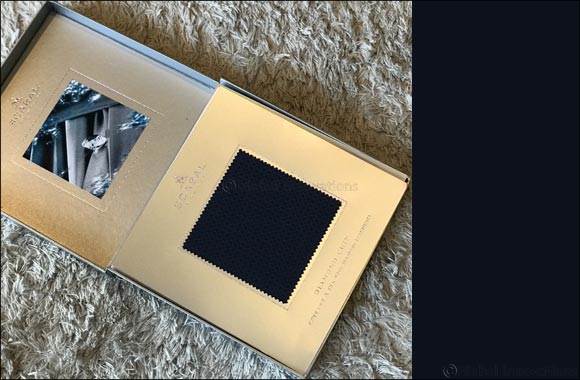 Dubai-based Luxury tailors, Kachins, brings fabrics weaved with gold and diamond fragments to the UAE
Dubai, United Arab Emirates - October 20, 2019: Kachins, the iconic UAE-based tailors, has announced the launch of a new range of fabrics, which include fragments of gold and diamond, ready to be handcrafted into a suit at any one of its famous stores across the Emirates.

Committed to unparalleled craftsmanship and meticulous attention to details, Kachins has been operating for more than three and a half decades and in this time, have become the pioneer trendsetters across the region in the bespoke fashion industry.

This season, Kachins launched in the UAE its Treasure Box Collection created by the British-based fabric maestro, Scabal. Made with ultra-fine Super 150's merino wool, the precious metals are interwoven into this luxury cloth by British master weavers. Midnight blue, anthracite grey and noble black colour shades are set with gold flecks.

The iconic Diamond Chip collection is a one-of-its-kind luxury fabric, that incorporates precious stones within the weave. Diamond fragments are elegantly blended into Super 150's wool and pure silk suiting at the heritage British mill by Scabal, resulting in a thread that shimmers in the light, giving garments a subtle luxurious glow, alongside a soft feel and drape.
Home
>>
Fashion Section