Home
>>
Lifestyle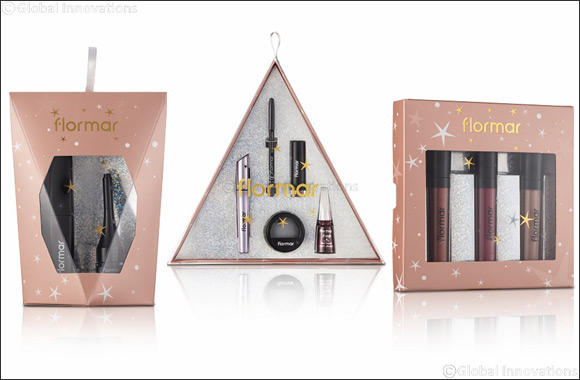 Shine On with Flormar's Festive Coffrets
If you are searching for the perfect beauty set for New Year's Eve, look no further!
In hopes of starting the new year right – in glamour and style, international beauty brand, Flormar has launched five New Year coffrets to help you glam your way into the New Year! These festive gems also make for great stocking fillers for your beauty-obsessed friend!
Celebration coffret (AED 99) Every day is a celebration, especially New Year's Eve. The set contains a mascara, eyeliner, lipstick, eyeshadow and nail polish. Your go-to-go to be the queen of the party.
They wouldn't dare to start the party without you, because you have everything they need in the Party Coffret (AED 49.00)
Spree (AED 59 ) Make a statement with these glamorous lipsticks. Rock it like a star!
Fireworks (AED49.00) This set will make the wonder who shines better, the fireworks at midnight or you.
Your lips and nails are sorted with the Gala Coffret (AED 45)
Flormar products are available in-store at the following locations:
Dubai: Mercato Mall, City Centre Deira, The Dubai Mall, Al Ghurair Centre, Burjuman Centre, Madina Mall, City Centre Shindagha, Oasis Mall
Sharjah: City Centre Sharjah
Ajman: City Centre Ajman
Abu Dhabi: Al Wahda Mall, Dalma Mall
Al Ain: Al Jimi Mall
Home
>>
Lifestyle Section