Home
>>
Fashion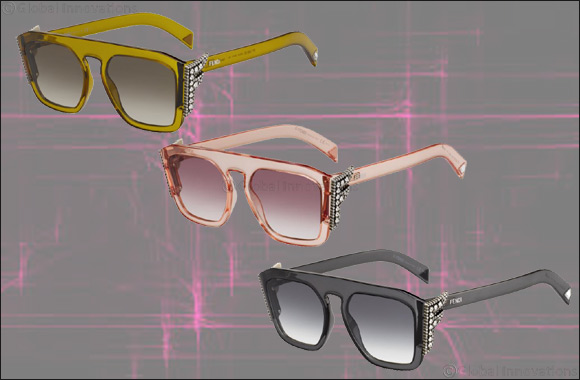 Caring for your precious eyes with a trusted brand
A New Year's resolution to keeping your eyes healthy
Dubai, United Arab Emirates, December 31, 2019: The leading optical retailer, Grand Optics has everything you need to care for your precious eyes. The brand has set themselves apart by staying up to date with the latest developments in eye care health. With a legacy of over two decades in the region faithfully serving consumers, and growing consistently across the years to now having a presence in the most prestigious shopping malls across the UAE, Grand Optics has proved itself to being a trusted brand name in the eyecare market. Consistently offering the latest technologies through its exclusive collaboration with Zeiss coupled with a range of much needed optical services and hundreds of collections of frame styles, it is a reliable destination for consumers looking for an all-inclusive optical shopping experience.
Too often, we take our health for granted and our eyes probably get the least care of all. Eye fatigue & unprotected exposure to UV lights are two common concerns faced by majority of the UAE's working population. This is further aggravated due to today's busy lifestyles which include long hours in front of a computer screen, on a smartphone and long-distance driving to name a few. Unprotected exposure to ultraviolet light can damage the retina and is also a factor in the development of cataracts.
It goes without saying that our vision plays an essential role in daily life. By giving our eyes the care that it needs, we can reduce the odds of early vision loss and other eye defects.
How about starting a health goal with effects that only you can see! Taking care of your vision isn't as popular as building muscle tone, but it is just as, if not more, important to your well-being. Getting a vision exam or visiting the eye doctor may not be the most fun New Year's resolutions, but they certainly are some of the most important ones you can commit to.
This new year, step into your nearest Grand Optics store to avail their complimentary & comprehensive eye examination. This includes a vision test, ultrasonic cleaning of your spectacles, modern refraction techniques, assessment of pupil reflexes, eye muscle function testing and a complete assessment of your visual needs based on your lifestyle.
Furthermore, the retailer is offering up to 70% off its collections during the annual shopping
extravaganza, Dubai Shopping Festival 2020, starting from December 26th ,2019 to 1st February, 2020.
Here are some top tips from Grand Optics to help your eye health as we embark on a new year:
1. 20-20-20 rule - for every 20 minutes spent looking at a screen, you should look at something 20 feet away for 20 seconds. It's a great way to remember to take frequent breaks.
2. Wear UV-blocking sunglasses and broad-rimmed hats when you are out and about.
3. When buying sunglasses or contact lenses, look for labels that say either 99% or 100% UVA and UVB protection or UV 400 protection.
4. Turn off any screens and fluorescent lights an hour before bed. Our eyes need atleast 5 hours of sleep daily.
5. Eat well - Good eye health starts with food on your plate. Nutrients like omega-3 fatty acids, lutein, zinc and Vitamin C & E helps ward off age-related vision problems like macular degeneration and cataracts.
6. Get your eyes checked at least once every 6 months.
These product picks from Grand Optics will surely help protect your eyes this season:
Tom Davies bespoke ensures every element of the frame can be uniquely tailored to your customer's facial measurements and preferences.
Dior Volute features exquisitely crafted luxury products which are high fashion with a couture edge, the Dior name embodies all of these characteristics. The ladies sunglass collection is a combination of opulent glamour and timeless elegance with a contemporary twist on classic styles.
Fendi FF0381/S
High-end Italian fashion brand Fendi presents this striking frame covered in unique design features. The strong square lenses are accompanied by a jeweled F emphasizing the brand on the temple.
Cartier Silver Aviator
New full lens pilot shape for an elegant and modern style, in line with Santos de Cartier pioneer attitude.
Light profiles and temples for a refined and contemporary design.
Home
>>
Fashion Section