Home
>>
Government, Legal & Humanity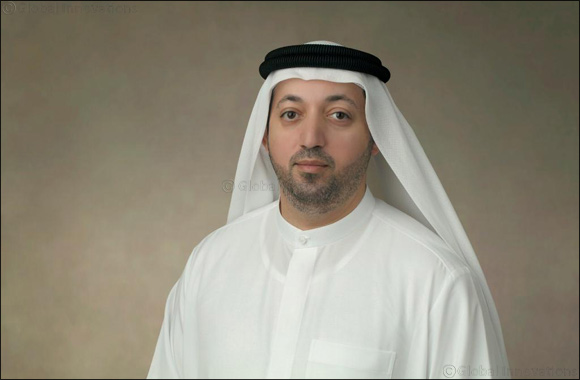 Saud Al Mazrouei: 2020 budget highlights Sharjah's commitment to growth, development and progress
Sharjah, 13 January 2020: The Emirate of Sharjah is experiencing strong economic growth and moving strongly towards further development and progress, said HE Saud Salim Al Mazrouei, Director of Hamriyah Free Zone Authority (HFZA) and Sharjah Airport International Free Zone (SAIF ZONE).
Al Mazrouei made his remarks on the occasion of approving the Emirate's largest ever general budget on Sunday by H.H. Dr. Sheikh Sultan bin Muhammad Al Qasimi, Supreme Council Member and Ruler of Sharjah.

The director affirmed that Sharjah is progressing towards greater economic improvements thanks to the wise vision of H.H. Dr. Sheikh Sultan bin Muhammad Al Qasimi, adding that the 2020 budget, which comes in line with the government spending plans and infrastructure projects, will give an additional boost to local and foreign investments and projects.

National Priorities

"This year's budget has focused on key sectors. This reflects how much attention is given to national priorities by H.H Dr Sheikh Sultan. It took at its core the interests of Sharjah's citizens and was developed to make them feel reassured about the future of Sharjah and its coming generation. The budget will definitely support Sharjah's leading position in the region and will enhance its competitive edge globally" he underlined.

"It does mirror the Emirate's capability to steadily enhance and build on its economic achievements made over the years. Sharjah now is an example for building a state-of-the-art economy based on solid foundations," Al Mazrouei further said.

Striking Balance

"The budget also highlights the Emirate's firm determination to strike a balance between improving the economy and achieving the prosperity of its people as evidenced by allocating 36% of it to the economic development sector, which shows the extent of the government's commitment to securing the requirements of sustainable development.

There is no doubt the budget will reinforce the Emirate's leadership and competitiveness. It will help provide the best and finest services to investors and the business sector, and will add a further momentum to the national economy. It will also stimulate foreign direct investment to invest in various projects," he added.

Additionally, our wise government has allotted 24% of the budget to the social development sector, which demonstrates its great interests in ensuring the happiness and welfare of Sharjah's people and its sustained support to scientific, cultural and heritage services, creativity, innovation and scientific research.
Al Mazrouei concluded by saying: "The budget does indeed reflect the comprehensive vision of Dr Sheikh Sultan, which was tailored to realize the highest levels of financial sustainability and efficiency in managing the available resources, and supporting the capabilities of government agencies,".
Home
>>
Government, Legal & Humanity Section