Home
>>
Home, Furniture and Interiors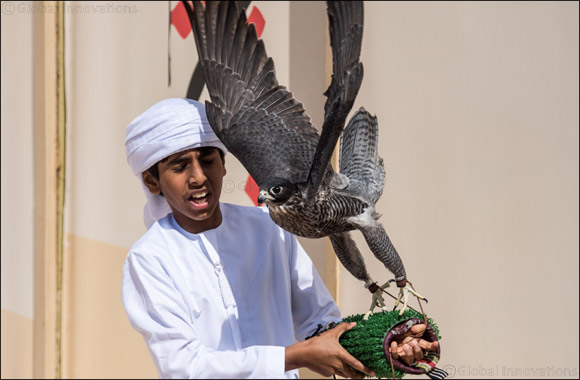 Fakhr Al Ajyal Championship for Falconry Set Record for Most Number of Young Falconers
Dubai, February 2, 2020: Over 240 junior falconers participated in Day 1 of the Fakhr Al Ajyal (Pride of the Generation) Championship for Falconry, organised by Hamdan Bin Mohammed Heritage Center (HHC) over the weekend at Al Ruwayyah desert area.


"It was such a heart-warming sight to see young Emirati children – aged between 5 to 14 years old – participating in falconry racing. Their display of love and enthusiasm for falcons bode well for the future of this heritage sport. We see a new generation of Emiratis and we witness how they grow up into future champion falconers," said Rashid bin Markhan, Deputy CEO of the HHC


"We are assured that the future of falconry in the country is bright. The strong participation of the junior falconers is important in achieving the strategic objective of the HHC to encourage young people to continue the legacy handed down from their grandparents through successive generations," he added.


A record number of participation in the Juniors Category of Fakhr Al Ajyal Championship for Falconry was set this year, with over 240 young falconers taking part in 8 races.


Among the major winners are the Saif Al-Ketbi sisters. Maryam Salem Saif Al-Ketbi finished first place in one of the races in the Jirnas category (falcons over one year), with her bird 'Western' that finished the 400-metre distance with a time of 21.977 seconds. She was followed by Rashid Hamdan Ahmed bin Al-Sheikh's falcon in second place Amir Rashid Omair Al-Ketbi's falcon in third.


Ahmed Jaber Ahmed bin Mejrin also won first place in one of the races after his bird clocked in 19.231 seconds, followed by Hamdan Khalifa Ahmed bin Mejrin and Muhammad Imran Faleh Al-Nuaimi in second and third spots respectively.


Others first-place winners in other races include the falcons of Ghadhir Muhammad Al Muhairi, Majid Salem Al-Ketbi, Ahmed Obaid Khalifa Al-Muhairi, Rashid Hamdan Ahmed Al Sheikh, Saif Muhammad Abdullah Al-Qamzi, and Rashid Hamdan Ahmed Bin Al Sheikh.


Souad Ibrahim Darwish, HHC Director of Championships, congratulated all the winners and participants in the Juniors Category. She said the young falconers are being developed to become the next elite and champion falconers of the UAE.


"The strong participation by the youth confirms that we are in the right direction towards preserving the heritage sports in the country," she underlined.


The Fakhr Al Ajyal Championship for Falconry – Telwah will run until February 12 in the Sheikhs, General Public, and Falcon Owners categories. The championship will culminate with Al Noukhba (Elite) competitions on February 15 and UAE Falconers League on February 16.
Home
>>
Home, Furniture and Interiors Section