Home
>>
Travel & Tourism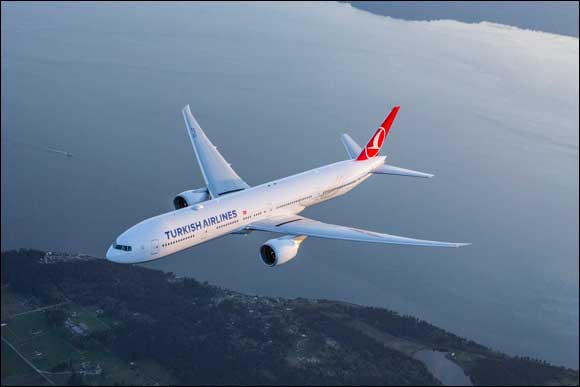 Turkish Airlines' Load Factor in January Reached 80.6%, While the Number of International Passengers Increased by 10%.
Turkish Airlines, which has recently announced the passenger and cargo traffic results for January, recorded 80.6% load factor in this month while its number of international passengers increased with double-digit percentages.
Commenting on the announced numbers, Turkish Airlines Chairman of the Board and the Executive Committee, M. İlker Aycı stated, "Our performance during January indicates that we are on point to reach our 2020 goals. The increase in our international passenger numbers once again demonstrates that we are successfully maintaining the course on our goal to be the preferred brand of the globe. As the flag carrier airline, we will continue to greet our passengers with Turkish hospitality on their flights while continuing to enhance our service quality and improve our performance every month.
According to January 2020 Traffic Results;
- International load factor increased by 1,6 percentage points to around 80% and domestic load factor decreased by 0.3 percentage points to around 87% compared to the same month of the last year.
- International-to-international transfer passengers (transit passengers) increased by nearly 4% and international passengers excluding international to international transit passengers increased by around 19% compared to the same period of last year. The total number of international passengers increased by 10% in January compared to same month of last year.
- In January, we realized increases in the number of passengers in Far East, Africa, Europe, North America and Middle East, by 13.6%, 11.8%, 8.7%, 7.1% and 3.2%, respectively.
- In January, cargo/mail volume increased by 8.4%, compared to the same period of 2019. Main contributors to the growth in Cargo/mail volume are Far East with 19.6 %, Domestic with 12%, Europe with 6.4% and North America with 4.3% increase.
Home
>>
Travel & Tourism Section