Home
>>
Automobile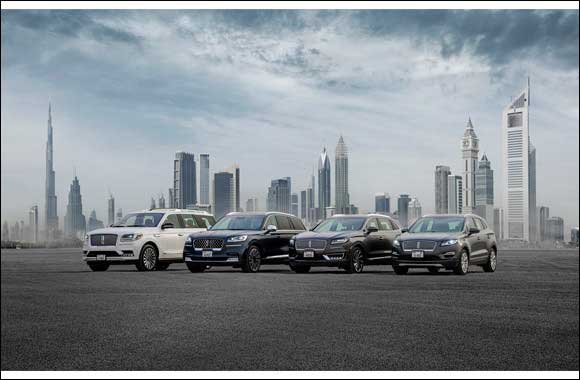 Strong 2019 Sales Figures Pique Interest in Lincoln, Which Forecasts Even Greater Growth for 2020
Lincoln sales were up 16 per cent across the GCC in 2019, and further increased Lincoln's share of the premium segment
Exceptional growth forecast for the year ahead with key launches of the luxury marque's new SUV nameplates like Aviator and the upcoming Corsair, while also being buoyed by Lincoln vehicles' strong residual value
Building on product momentum, Lincoln, teaming up with Rivian, will develop an all-new fully electric vehicle to progress the brand's Quiet Flight DNA and feature advanced and intuitive technologies
DUBAI, U.A.E., February 25, 2020 – Lincoln's popularity in the region continues to rise, as it reports a 16 per cent increase in 2019 sales over the preceding year, equating to a four percent share of the premium segment.
Growing brand awareness, excellent regional distributor engagement, continued investments in facilities, and a growing lineup of luxury vehicles and services have no doubt driven the sustained spike in regional sales. The success of 2019 comes on the back of an incredible 2018, which saw a 50 per cent increase in Lincoln vehicle sales across the region, while discerning Lincoln customers also appreciate the strong residual value of their vehicles, which perform better than some of the brand's closest rivals*.
"Continued demand for our newest models like Nautilus and Aviator, already established nameplates like Continental and Navigator, and the highly anticipated all-new Corsair to be launched imminently, forecasts Lincoln to be on track for an exceptional 50 per cent sales growth in 2020," said Nicolas Lory, managing director of Lincoln Direct Markets.
"And the latest announcement that sees Lincoln team-up Rivian to deliver the first fully electric Lincoln – a zero-emissions vehicle – will further pique interest in the brand, as we strive to take Quiet Flight to new heights."
Kuwait saw the sharpest surge in regional sales for 2019 with a 53 per cent rise, while the UAE sold the most units in the region for an almost five per cent growth in sales over a notable 2018, contributing on a whole to an impressive seven per cent global increase in sales of new Lincoln vehicles for the year.
Home
>>
Automobile Section