Home
>>
Travel & Tourism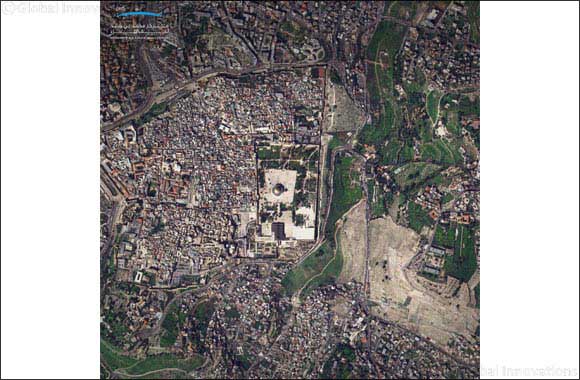 MBRSC Commemorates Isra Wal Mi'raj with A Satellite Picture of Al Aqsa Mosque
Dubai, UAE, 22 March 2020: The Mohammed Bin Rashid Space Center commemorates Isra Wal Mi'raj, one of the most significant events in the Islamic calendar, by sharing this image of Al Aqsa Mosque taken from space by KhalifaSat.

KhalifaSat is one of the world's most technologically advanced remote sensing observation satellites – and the first 100% designed and manufactured in the United Arab Emirates. It was launched into low Earth orbit in October 2018, beginning a 5-year mission to capture and transmit high-quality detailed images of Earth the MBRSC in Dubai.
These assist global governments and private organisations to monitor environmental changes, ensure effective urban management, and aid in disaster relief efforts, amongst other critical services. With five patents to its name, KhalifaSat confirms the UAE's position alongside the world's leading space technology manufacturing countries in humanity's journey towards a future in space.
Home
>>
Travel & Tourism Section